Shows on sale this week!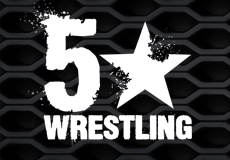 5 Star Wrestling
Show date: Thursday 22nd February 2018
5 Star Wrestling to bring live TV wrestling show to Plymouth
Plymouth wrestler Eddie Ryan to headline alongside ex-WWE legends Rey Mysterio and Rob Van Dam
5 Star Wrestling has announced a live TV wrestling special at the Plymouth Pavilions on Thursday, February 22.
Prepare for a huge event to be headlined by Plymouth wrestler 'The English Lion' Eddie Ryan and former WWE superstars Rey Mysterio, Rob Van Dam, Carlito and Jake Hager (Jack Swagger) and ITV Love Island reality star and pro wrestler Adam Maxted.
The Plymouth show will be screened live on new all-sport UK channel FreeSports – the first time a British wrestling company has aired a live TV series on prime time television available throughout most of the country.
Plymouth born and bred, 32-year-old Ryan said he was thrilled to be headlining such a huge show at the Pavilions – a venue where he used to watch wrestling as a kid in the days of ITV World of Sport legends Big Daddy and Giant Haystacks.
Now the Plymouth University business admin graduate gets the chance to spearhead a new generation of TV wrestlers in his home city.
"It's always been a passion of mine to grace the Plymouth Pavilions where I saw my very first wrestling show back when I was a little kid," he said.
Ryan made national news headlines earlier this week when he stood up for British wrestlers in an argument with the 'All-American American' Jake Hager which turned violent at a press conference in Sheffield.
'The English Lion' said he got in Hager's face after the American showed no respect for British wrestlers and called the former amateur wrestling stand-out's attitude "disgusting".
"I got a little fed up with the garbage he was spouting and obviously he didn't like what I was saying. So sparks flew and it got a bit wild.
"I appreciate fully that the American companies are the ones who get the press and sometimes we get overlooked but I'm proud to be from England. I'm proud of the wrestling culture that we've developed in this country. And for him to come here and bypass us, and say he's just going to walk past us and become champion without giving us any credibility whatsoever, it's disrespectful. It's disgusting. It's a typical dismissive American attitude. By the end of all this he will have a new-found respect for British wrestling."
Ryan will face former WrestleMania star Hager one-on-one when the 5 Star Wrestling tour kicks off at Liverpool Echo Arena on Thursday February 1, live on FreeSports which is available in the UK in 18 million households on Freeview, Freesat, Sky, BT TV and Talk Talk TV.
'The English Lion' is excited about his big TV chance and looking forward to getting his hands on Hager once again.
"I've got just over three weeks to brood and think and contemplate exactly what I'm going to do to him.
"He's already looked past me and thinks he's going to walk over me in a few minutes. I'm going to show him otherwise."
5 Star Wrestling On Tour
An army of larger-than-life wrestling stars from around the world, including ex-WWE favourites Rey Mysterio, Jake Hager (Jack Swagger) and Rob Van Dam, are going on the biggest, most ambitious arena tour ever created by a UK-based wrestling company and they are coming to your town in 2018!
5 Star Wrestling will bring the most thrilling and physical sports entertainment action up close and personal to the huge numbers of fans who love and follow professional wrestling around the country.
The groundbreaking 5 Star Wrestling tour kicks off at the Liverpool Echo Arena on Thursday night, February 1, then travels all over the British Isles with dates confirmed for Newcastle, Sheffield, Plymouth, Belfast, Aberdeen, Manchester, Leeds, Birmingham, Dundee, Blackburn and Cardiff – and Rey Mysterio and Jake Hager are signed for all 12 dates!
5 Star Wrestling: LIVE on TV
Every single 5 Star Wrestling show will be aired live to millions of homes from 7pm to 10pm every Thursday night on the new all-sports channel FreeSports.
This is the first ever wrestling TV series to be broadcast live on a weekly basis from the UK and the only live TV broadcast of wrestling anywhere in Europe.
Reality TV star signs for 5 Star Wrestling
ITV Love Island hunk and pro wrestler Adam 'Flex' Maxted loves to show off his beautiful body but will show no love or mercy to his opponents on the 5 Star Wrestling tour. The reality TV star is signed for ALL DATES of the tour!
Tickets cost: VIP £165, Premium £49.50, Standard £38.50, balcony £38.50 (including a 10% booking fee) Tickets available from The Ticket Store at www.theticketstore.co.uk or by calling 0845 146 1460 (calls cost 2p per minute plus your phone company's access charge)
Coming to the Arena!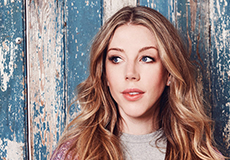 Katherine Ryan
Show date: Saturday 27th January 2018
Tickets cost: £22.00 (including a 10%booking fee)
Tickets available from The Ticket Store at www.theticketstore.co.uk or by calling 0845 146 1460 (calls cost 2p per minute plus your phone company's access charge)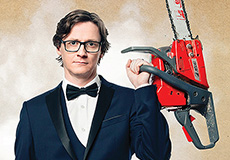 Ed Byrne
Show date: Friday 2nd February 2018
Tickets cost: £26.40 (including a 10%booking fee)
Tickets available from The Ticket Store at www.theticketstore.co.uk or by calling 0845 146 1460 (calls cost 2p per minute plus your phone company's access charge)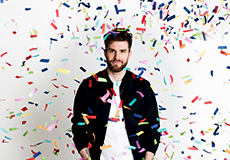 Joel Dommett
Show date: Friday 16th February 2018
Tickets cost: £20.35 (including a 10% booking fee)
Tickets available from The Ticket Store at www.theticketstore.co.uk or by calling 0845 146 1460 (calls cost 2p per minute plus your phone company's access charge)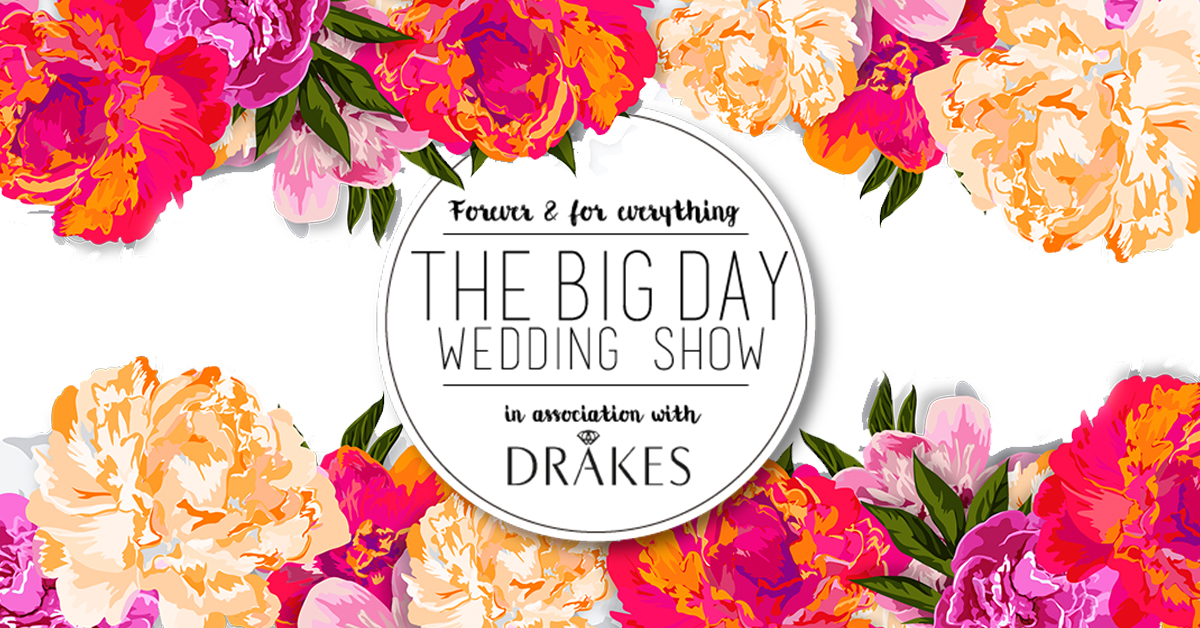 The Big Day Wedding Show
Show date: Sunday 18th February 2018
Tickets cost: VIP £15.00, Advanced Bookings £4.00, General Admission £5.00 (No Booking Fee)
Tickets available from The Ticket Store at www.theticketstore.co.uk or by calling 0845 146 1460 (calls cost 2p per minute plus your phone company's access charge)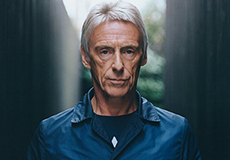 Paul Weller
Show date: Tuesday 20th February 2018
Tickets cost: £46.75 (including a 10% booking fee)
Tickets available from The Ticket Store at www.theticketstore.co.uk or by calling 0845 146 1460 (calls cost 2p per minute plus your phone company's access charge)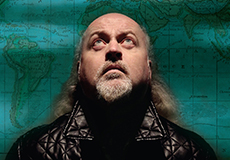 Bill Bailey
Show date: Friday 23rd February 2018, Saturday 24th February 2018
Tickets cost: £30.25 (including a 10% booking fee)
Tickets available from The Ticket Store at www.theticketstore.co.uk or by calling 0845 146 1460 (calls cost 2p per minute plus your phone company's access charge)