Welcome to What's On Southwest Magazines Premier Attraction Guide.
Here you will find a selection of the best family attractions the Southwest has to offer.  From waterparks, sea sports, theatre, historic houses & castles, aquariums, museums, art & culture, zoos & wildlife and much much more.  If you would like your attraction to be featured in this section please contact us.  For up to date information on opening hours, tickets etc please visit our social media on Facebook and Twitter.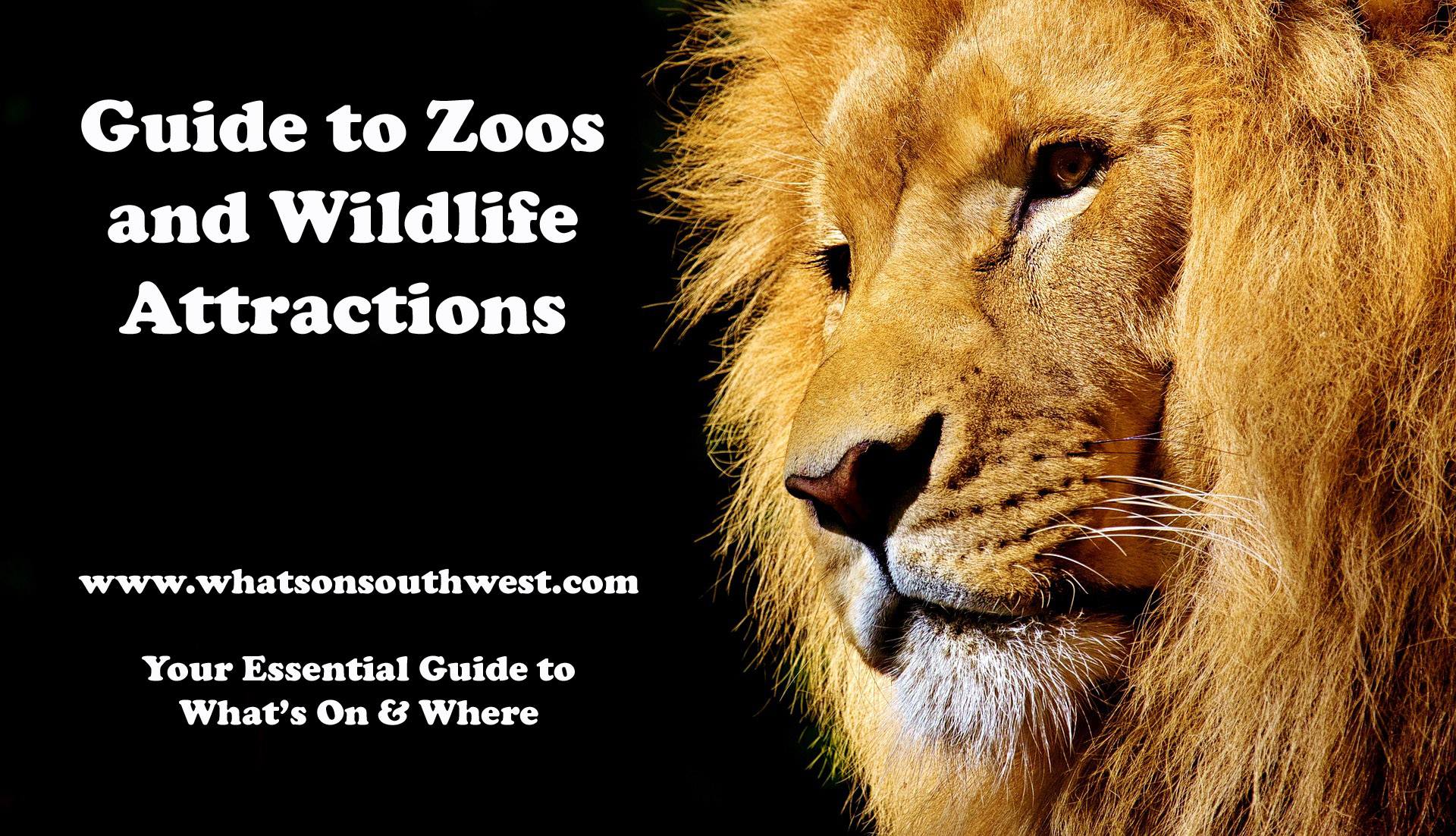 Torre Abbey is Torbay's most historic building, an ancient scheduled monument dating back to 1196 set within 18 acres of gardens and parkland. With over 600 incredible works of art in beautifully presented heritage rooms, Torre Abbey is home to the third largest art collection in Devon. All year round the gardens celebrate the achievements, of Torquay's most famous resident 'Agatha Christie' through the Potent Plants Garden. Enjoy a visit exploring stunning buildings, gardens, impressive displays, world-class collections and exhibitions, all complemented by modern amenities and special accessibility features. Family-friendly with special house and garden trails, quizzes, creative stations, dressing up and a wide range of seasonal workshops.

The King's Drive, Torquay TQ2 5JE
Website: www.torre-abbey.org.uk
---
Newton Abbot Museum – FREE admission
The Museum
Newton Abbot Museum opened in 2020 following a multi-million-pound project to relocate the museum and town council offices to St Leonard's Church, a beautifully restored and adapted nineteenth century church.
There are bursts of colour throughout the Museum as vibrant colour themed displays tell the story of the local area and its people and community artwork weaves through the fabric of the building.
On the first floor community rooms provide a space for exciting events, workshops and exhibitions.
Fun activities
Hands-on activities for all ages bring the stories to life. Have a go at designing an Aller Vale pot, working the railway signals or feeling the difference between rich and poor Victorian fabrics. We have over 20 fun activities to try.
Interactive screens show how the town has developed since the 1700s through a series of old maps. Scroll through some photographic highlights or search the museum's collection of 5,000 images. View our film archives or listen to the tales of a railway age gone-by.
To find out about upcoming events, exhibitions, family friendly activities and relaxed visit times visit the What's On page on our website.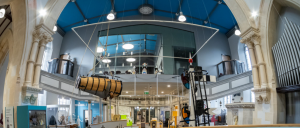 Newton's Place, 43 Wolborough Street, Newton Abbot, TQ12 1JQ
Tel: 01626 201121
WEBSITE: www.museum-newtonabbot.org.uk
---
Paignton Pier
Savour the sights, sounds and smells of Paignton Pier! No visit to the resort is complete without a stroll along the iconic and magnificent Paignton Pier – one of just a handful of traditional seaside piers still delighting holidaymakers around the country.  Award-winning Paignton Pier, reaching out majestically from the centre of Paignton seafront, is an unmissable destination for fun, food and relaxation. The Pier is a magnet for young visitors who enjoy a jaw-dropping choice of rides, games – including the latest video games – and amusements for all ages. And for older visitors it provides a unique chance to stretch the legs, grab some fresh sea air, relax and take in unrivalled views of Torquay to the north and Brixham to the south. Entry is FREE, the Pier is close to the town centre and there's plenty to do under cover if the weather isn't kind. Voted one of Devon's top attractions… Whatever else you do during your trip – don't miss Paignton Pier!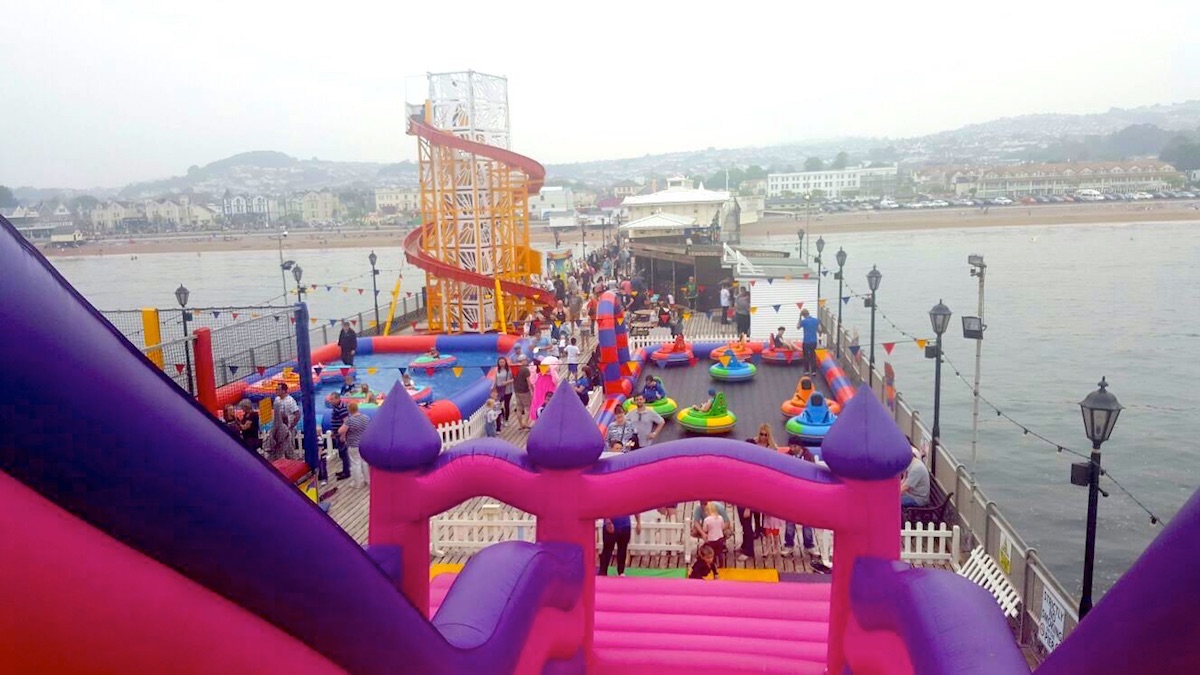 S Sands, Paignton TQ4 6BW
WEBSITE: www.paigntonpier.co.uk
---
Canonteign Falls
Home to England's highest manmade waterfall, Canonteign Falls is a magnificent example of a Victorian folly set in a magical natural paradise. The waterfalls themselves descend for over 70m making this one of the most breathtaking attractions in Devon and providing a wonderful day out for all the family.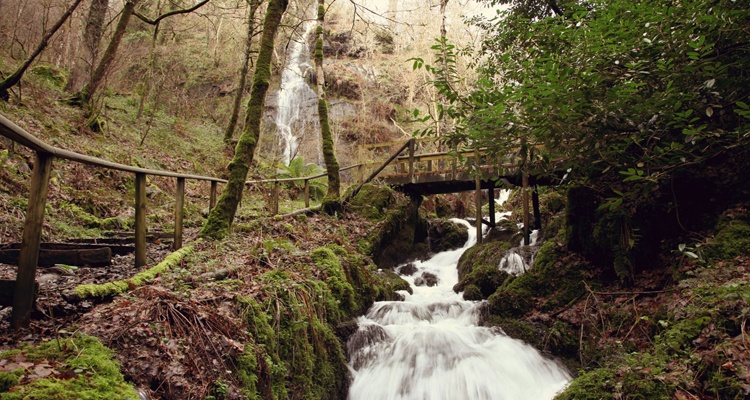 Christow, Nr Exeter, EX6 7RH   TEL: 01647 252434
WEBSITE: www.canonteignfalls.co.uk
---
South Devon Railway
The SDR is a seven mile former Great Western Railway branch line, built in 1872, which runs along the stunning valley of the River Dart between Buckfastleigh and Totnes. We run steam trains with heritage rolling stock and offer a wonderful all day, all weather attraction for families and people of all ages. Ride the South Devon Railway and, while you are with us, you can visit the Totnes Rare Breeds Farm and Dartmoor Otters & Buckfast Butterflies: 3 Great Attractions, 1 Amazing Day.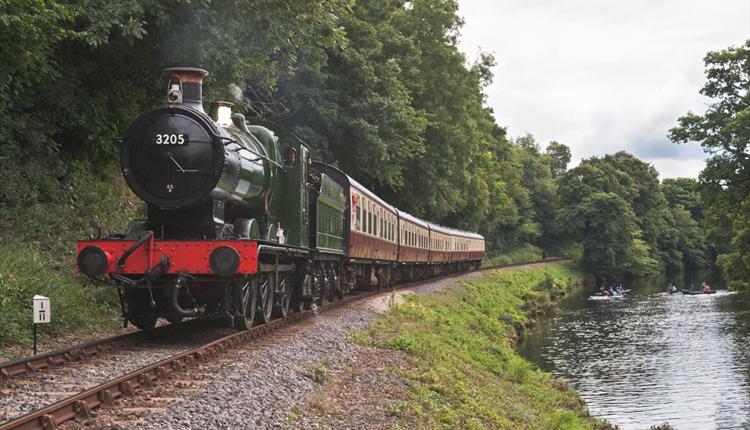 The Railway Station, Buckfastleigh TQ11 0DZ
TEL: 01364 644370
WEBSITE: www.southdevonrailway.co.uk
---
Waves Leisure Pool @ Riviera Centre Torquay
No Matter What The Weather Waves Leisure Pool Is Great Fun For All The Family! With our unique sloping floor, water heated to 29°C, flume, wave machine and friendly, qualified lifeguards on duty at all times you are guaranteed a safe, enjoyable visit. We have activities for all ages including our water-play activity centre and toddler slide, featuring water jets, fill 'n' spill buckets, hand wheels and water wheels.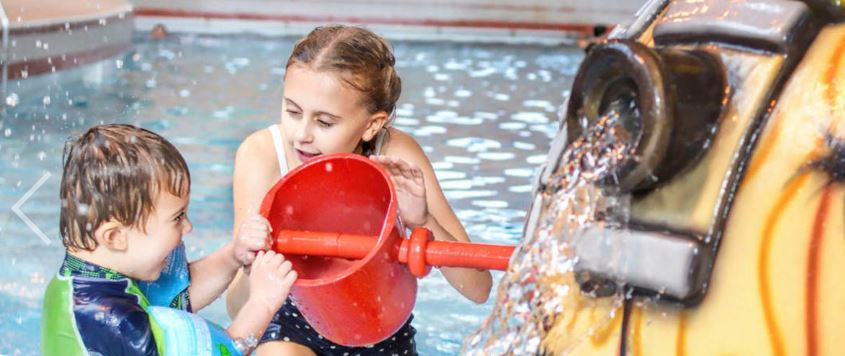 Chestnut Avenue, Torquay, TQ2 5LZ   TEL:01803 299992
WEBSITE: www.rivieracentre.co.uk
---
Diggerland
Diggerland is the perfect destination for action, fun and thrill packed family days out. Fun for all ages (subject to height restrictions), Diggerland with its 20 different rides and drives and an array of additional activities is the ideal theme park for small to large groups looking for something exciting and truly unique. Get to grips with real JCBs and 180/360 excavators, take a head-reeling turn or two on the Spindizzy, rise to lofty heights and enjoy the views on the Skyshuttle, enjoy an off-road ride on the Groundshuttle, or have a go on the Dodgems and Go-Karts!  There are indoor and outdoor play areas, sandpits, coin operated rides and much more where younger visitors can let off steam while their parents can just sit back, relax and watch the fun… or join in!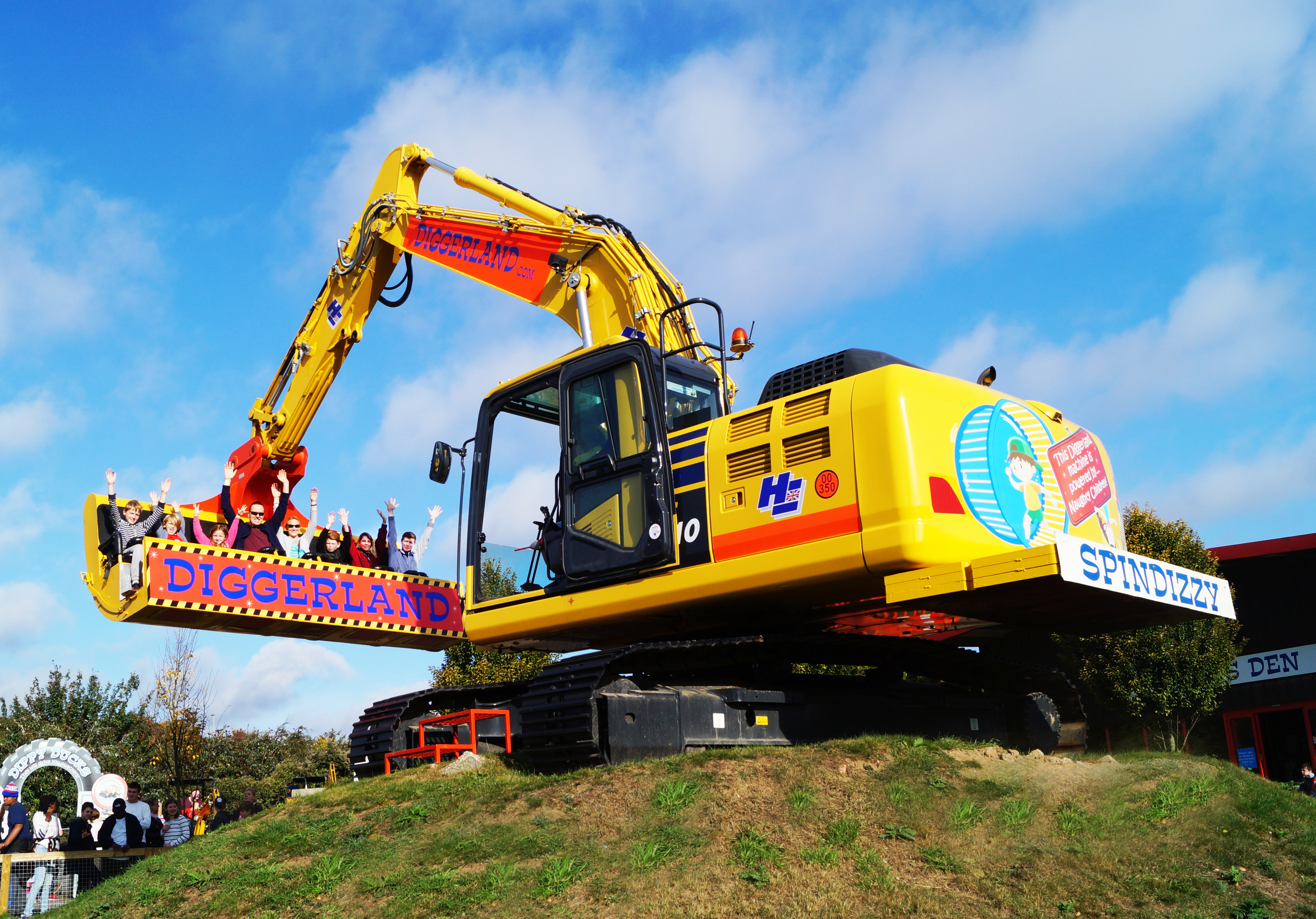 Verbeer Manor, Willand, Cullompton EX15 2PE TEL: 0871 227 7007
WEBSITE: www.diggerland.com
---
Jungle Journey Crazy Golf
18 Hole Jungle themed adventure golf course. Wind your way through the jungle using your golf skill as you encounter tigers, gorillas, chimps and snakes among many other jungle creatures. Jungle journey is fun for all the family. Located in Abbey Park in Torquay and only 100m from Torre Abbey Sands.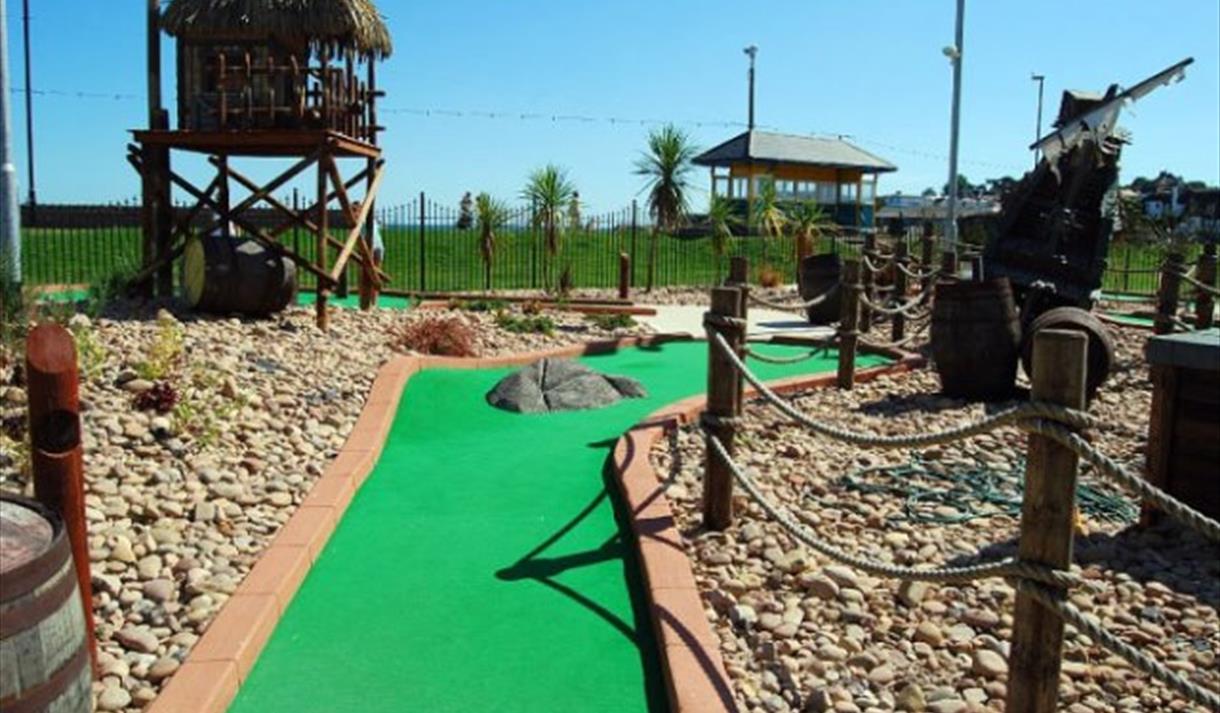 Abbey Park, Torre Abbey Sands, Torquay  TEL: 01803 525723
WEBSITE: www.junglejourney.co.uk
---
Dartmoor Zoological Park
Join us for a fun packed, animal filled day, on the edge of one of the UK's most beautiful landscapes. Hidden on the borders of Dartmoor National Park, Dartmoor Zoo boasts a wonderful 33 acres of woodland, celebrating a wide range of exotic and native animals, including the biggest variety of Big Cats in the South West of England. From Tigers to Tortoises, you're bound to find some of your favourites, and with our unique enclosure designs you'll feel closer to these beautiful animals than ever before.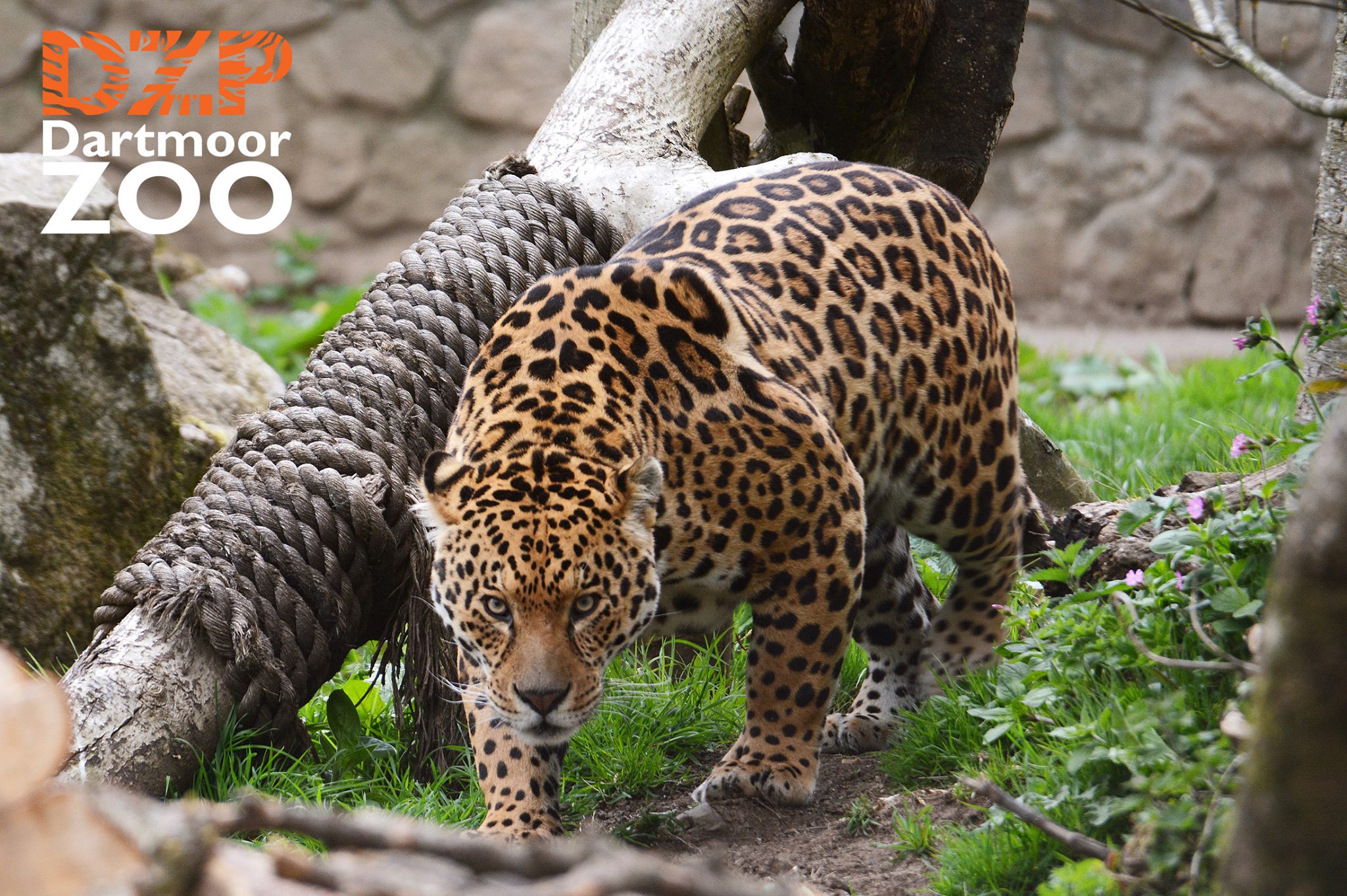 Sparkwell, Plymouth, Devon, PL7 5DG TEL: 01752 837645
WEBSITE: www.dartmoorzoo.org.uk
---
Berry Pomeroy Castle
Berry Pomeroy is unusual among English castles in that its history has only recently been established. Once thought to be of Norman origin, the castle was in fact begun during the later 15th century by the Pomeroy family. Within its defences, the Seymour family built a modest early Elizabethan mansion, and from about 1600 they extended this on a palatial scale, intending to create a great house to rival Longleat or Audley End. But their overambitious project suddenly foundered for lack of funds, and by 1700 the castle was an abandoned shell.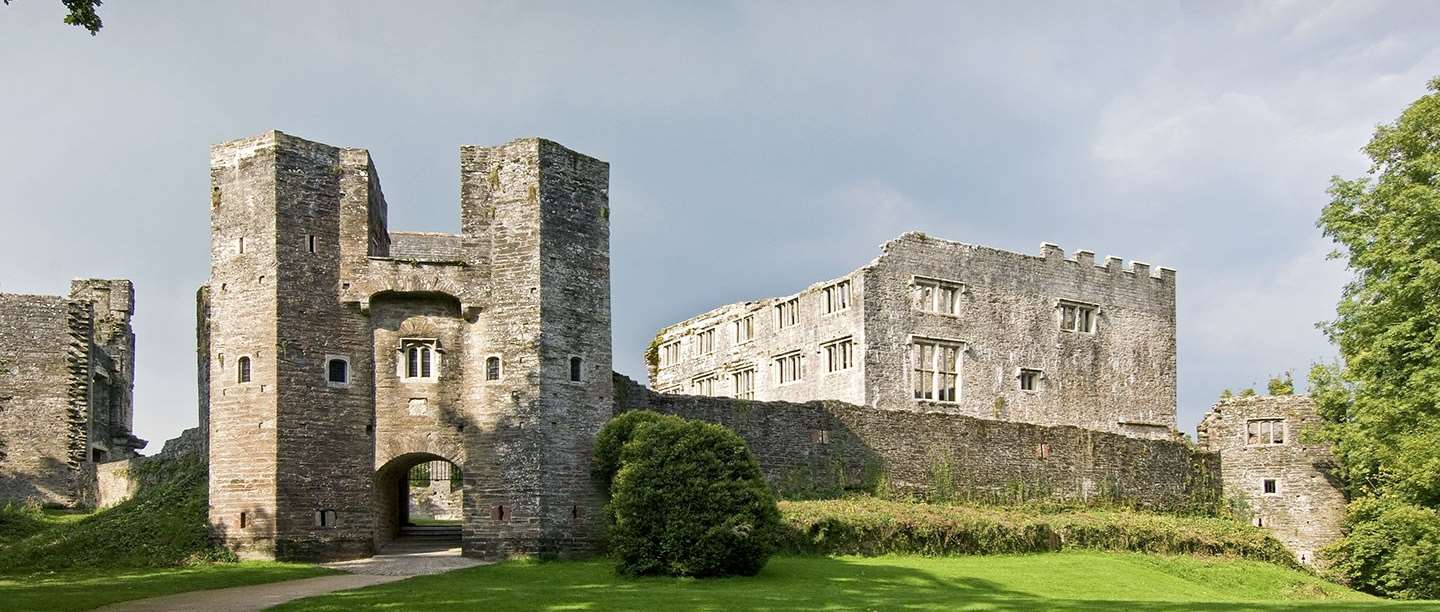 Berry Pomeroy, Totnes TQ9 6LJ  TEL: 01803 866618
www.english-heritage.org.uk/visit/places/berry-pomeroy-castle/
---
Buckfast Butterfly Farm and Dartmoor Otter Sanctuary
We are a small, friendly and very different visit for all the family. Run by a small dedicated team we aim to make your visit educational and fun. You can enjoy and learn about our tropical butterflies in the specially designed habitat of which you become part. You not only see the butterflies but feel the rainforest atmosphere that they enjoy as you see their amazing life cycle unfold. In the Otter Sanctuary there are three species of otter to see, our native British otter, the playful Asian short clawed otters and the large North American river otters who love to show off.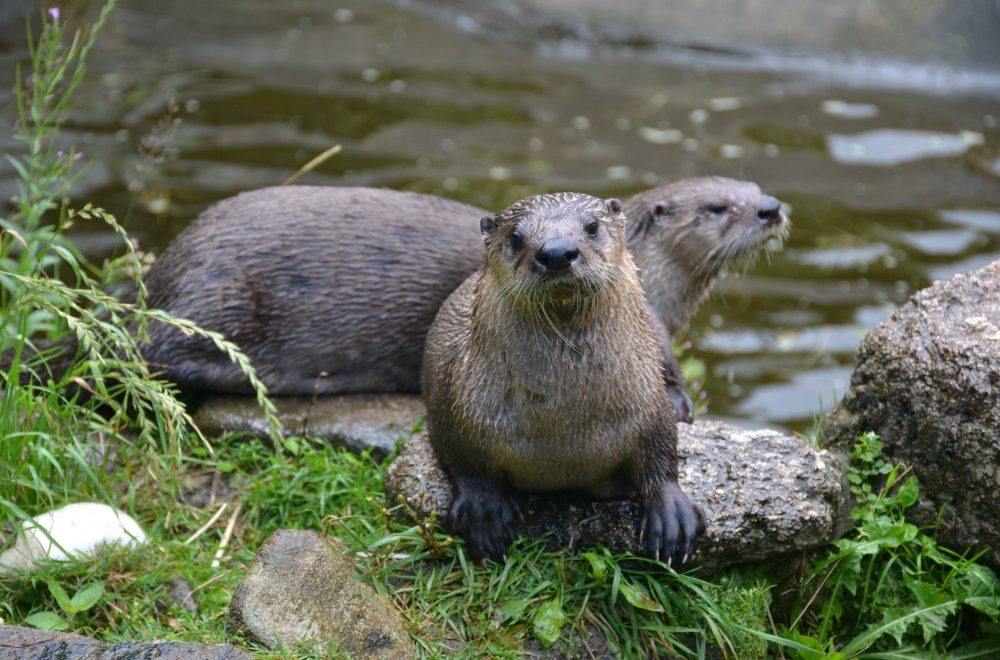 Station House, Dart Bridge Rd, Buckfastleigh, TQ11 0DZ 
TEL: 01364 642916
WEBSITE: www.ottersandbutterflies.co.uk
---
Rare Breeds Farm
Totnes Rare Breeds Farm is a family owned attraction, which relies on the work of volunteers and the great support of its customers. It aims to preserve endangered species of farm animals and the diversity of British wildlife. It is also a fantastic day out! Totnes Rare Breeds may be small, but it is the perfect size to provide a friendly and personal service for all ages.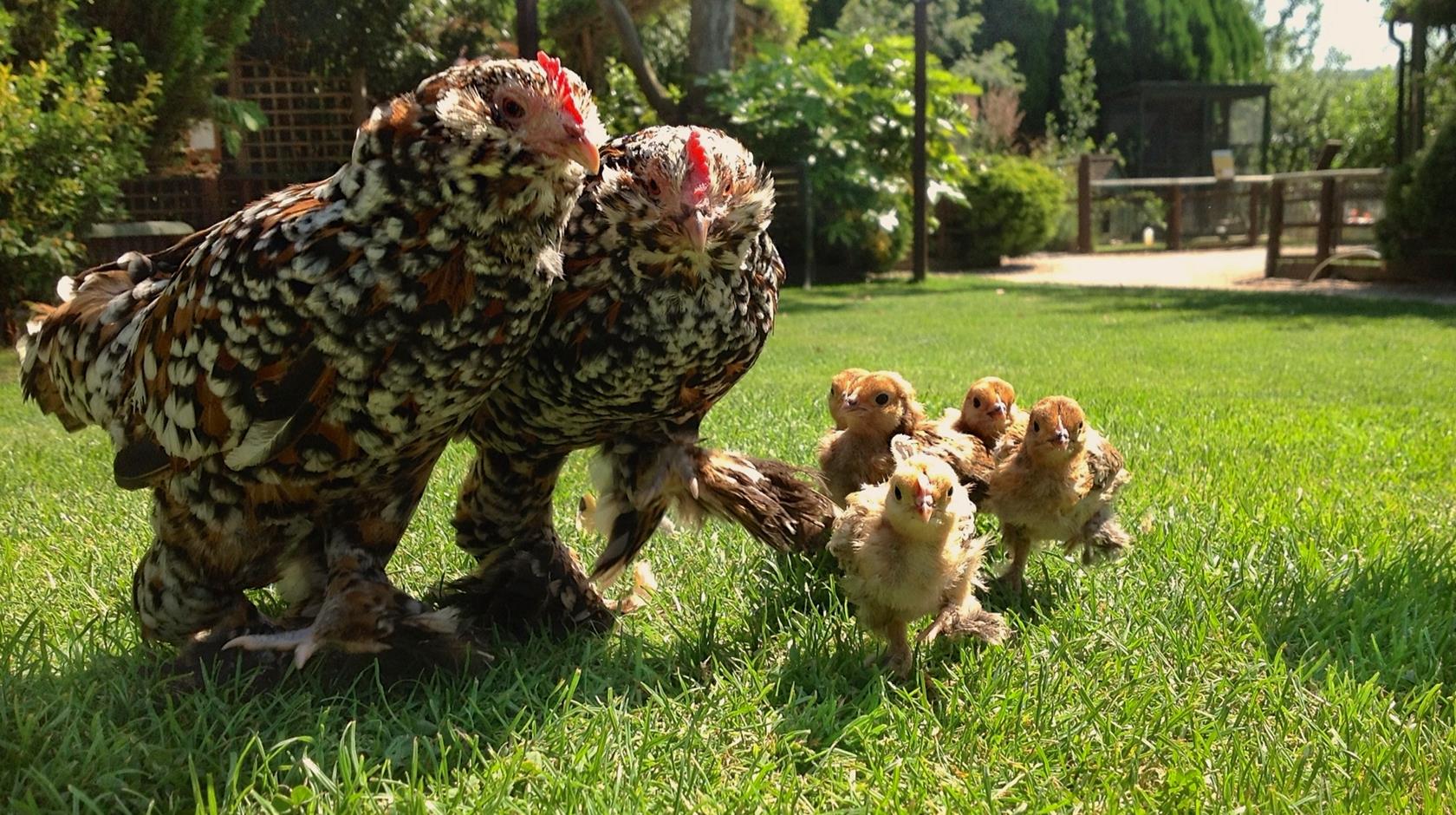 Totnes, Littlehempston TQ9 5XW  TEL: 01803 840387
WEBSITE: www.totnesrarebreeds.co.uk
---
Babbacombe Cliff Railway
Built in 1926, the Babbacombe Cliff Railway has shuttled hundreds of thousands of holiday makers to and from Oddicombe Beach in over 90 years of service.  Surrounded by some of the most breathtaking scenery to be found in the UK, the Cliff Railway provides a vital and non-exhausting way for locals and holiday makers alike to soak up the peaceful atmosphere and take in the amazing views as they travel to and from the water's edge.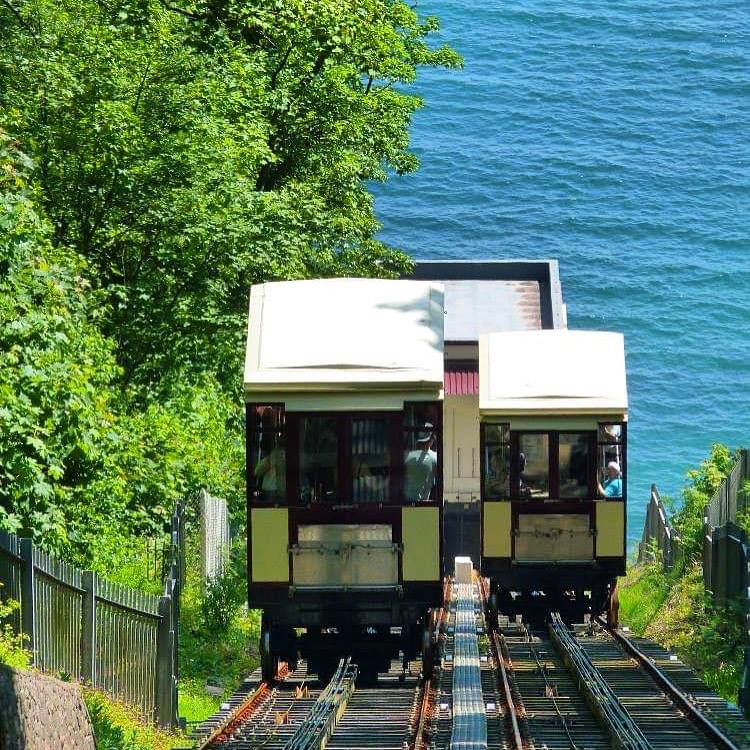 Babbacombe Downs Rd, Torquay, TQ1 3LF TEL: 01803 328750
WEBSITE: www.babbacombecliffrailway.co.uk
---
Cockington Court
Cockington Court is one of Torbay's favourite destinations, combining history with present day through a thriving craft centre and a popular programme of events. The site enjoys a growing reputation as a regional centre for quality arts and crafts. Set in an award-winning country park a mile away from the seafront, Cockington Court is an historic manor house with over twenty craft studios, tea rooms, walled art garden, tudor rose garden, contemporary art gallery and a popular children's play area.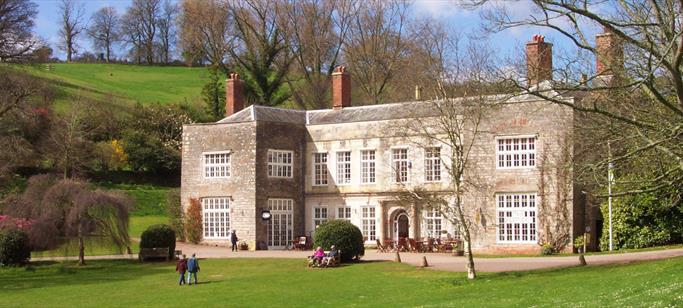 Cockington, Torquay, TQ2 6XA  TEL: 01803 607230
WEBSITE: www.cockingtoncourt.org
---
Kents Cavern
Kents Cavern is by far Britain's most important prehistoric cave used by ancient humans for the last 500,000 years including Neanderthals and early modern humans. The caves are open every day (except Christmas Day) for guided tours, 7 days a week with natural caverns, amazing natural formations, remains of mammoth, woolly rhino, sabre-toothed cats, an Ice Age woodland trail quest, shop and the Firestone Kitchen restaurant offering views over the Ilsham Valley. Perfect for rainy or sunny day by the seas, winter or summer.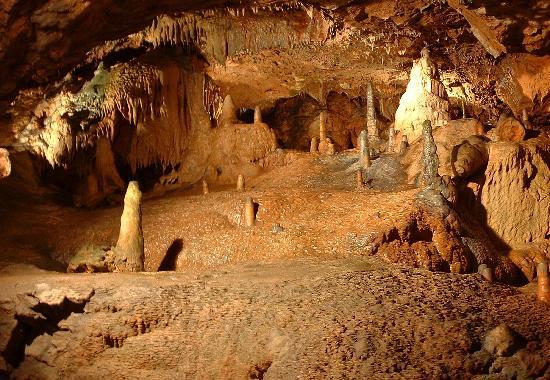 91 Ilsham Rd, Torquay TQ1 2JF TEL: 01803 215136
WEBSITE: www.kents-cavern.co.uk
---
Splashdown@Quaywest
8 THRILLING TYRE, MAT & BODY RIDES
Situated on the gorgeous seafront at Goodrington Sands, we boast some of the English Riviera's most spectacular views! Splashdown Quaywest is the UK's BIGGEST outdoor waterpark, and we couldn't think of anywhere better for it!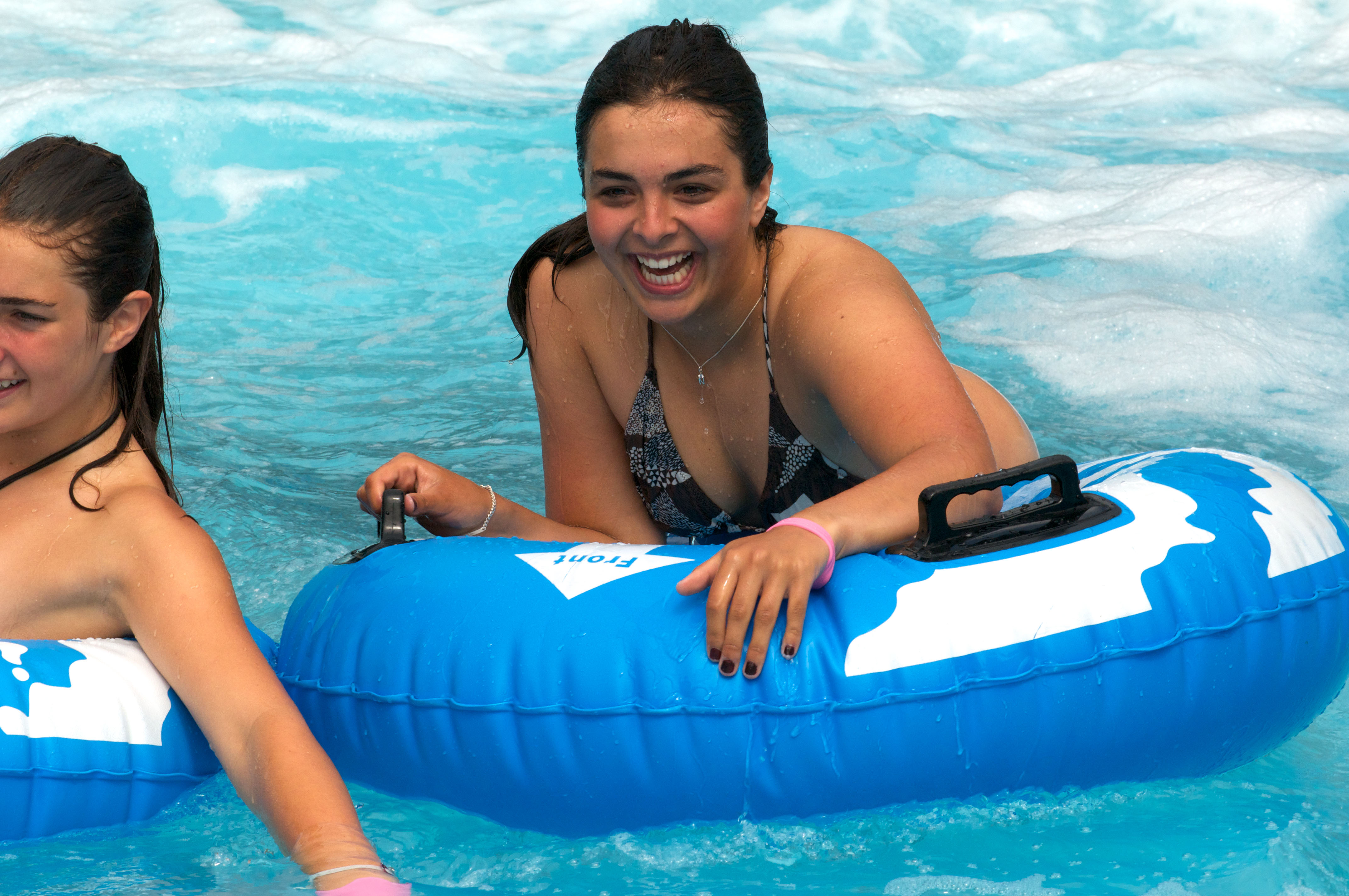 Goodrington Sands, Paignton TQ4 6LN
TEL: 01803 555550
WEBSITE: www.splashdownwaterparks.co.uk/quaywest
---
Aztec Leisure @ TLH Leisure Resort
Whether you're looking for fun, relaxation, pampering or serious exercise, this is the place. And if all that sounds too energetic, then just relax in the Aztec Bistro with coffee and cake. 2000 square foot of wall-to-wall fun and games, packed with entertainment for all ages. Fantastic soft play area for your little ones. Open daily for hotel guests and locals from 9.30am -11.00pm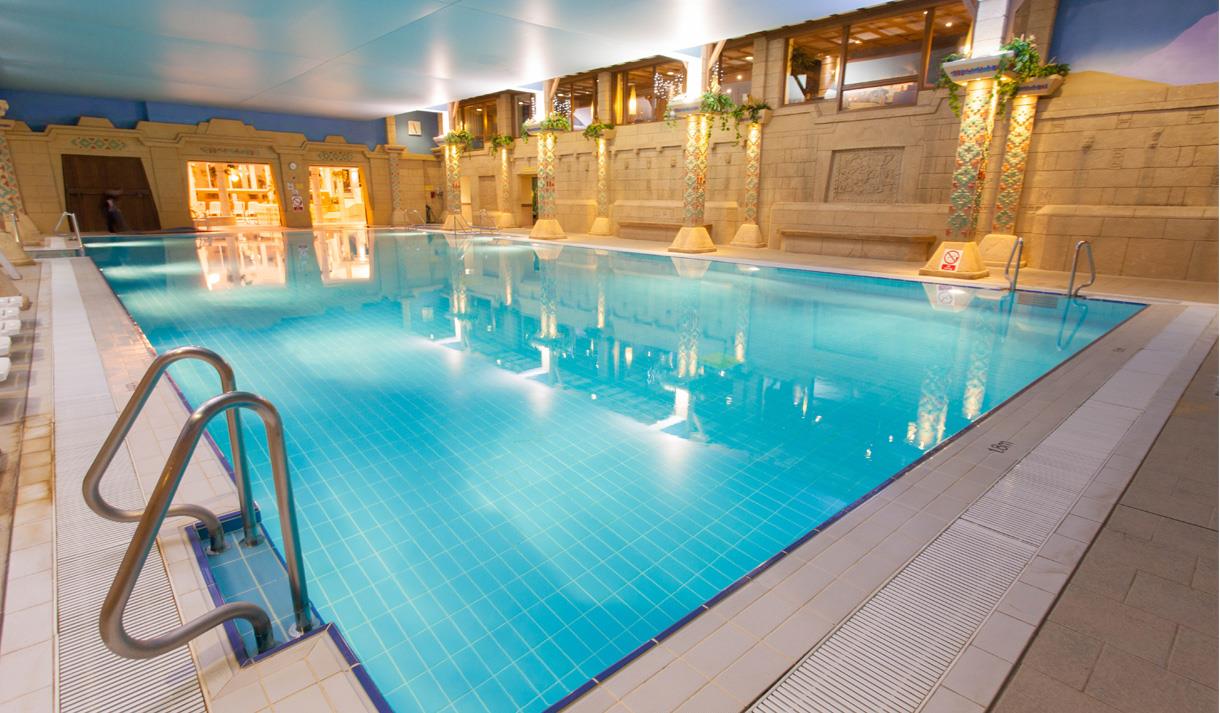 Belgrave Rd, Torquay TQ2 5HS  TEL: 01803 400500
WEBSITE: www.tlh.co.uk/aztec-leisure
---
Play Cafe
At the Play Cafe we boast a 120 square metre multi level climbing frame the largest of it's kind in Torbay. Our Cafe can cater for all of your needs during your stay.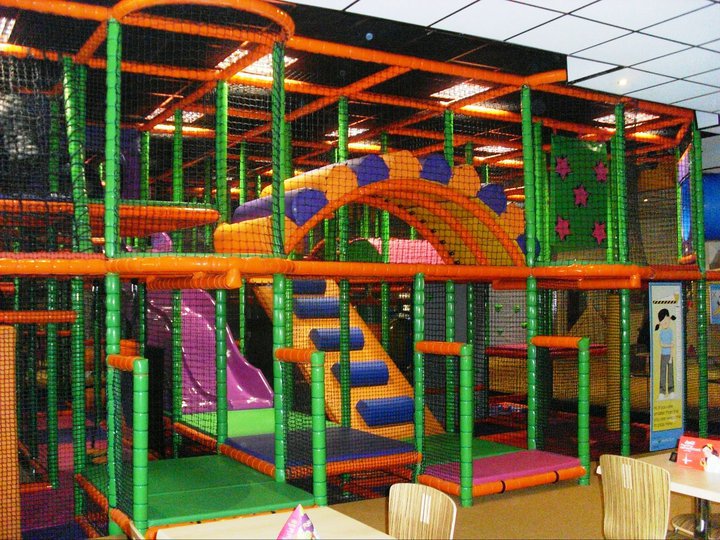 161 Higher Union Street, Torquay , TQ1 4BX
TEL: 01803 431363
WEBSITE: www.playcafetorquay.co.uk
---
Pennywell Farm
Pennywell Farm is a multi award winning attraction, the largest farm attraction in the South West. There is a different hands on activity, show or display every half hour and four farm rides included in the admission price. Pennywell is also the home of the world famous Pennywell Miniature Pigs. There is a licensed restaurant, acres of free parking and free dog kennels provided for four legged visitors. Open Feb – Oct and during December for Nativity Plays and visits to Father Christmas.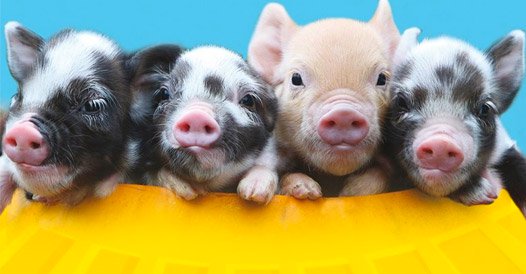 Lower Dean, Buckfastleigh TQ11 0LT
TEL: 01364 642023
WEBSITE: www.pennywellfarm.co.uk
---
Shaldon Zoo
Shaldon Zoo is the smallest zoo in the UK, set in a woodland garden above the attractive coastal village of Shaldon. We specialise in the care and breeding of endangered smaller species, particularly small primates such as marmosets, tamarins, lemurs and slow loris. As a charity, all of our funding comes from our visitors and donations and goes directly to the conservation of species both here at the zoo and in our many projects over seas helping species in the wild.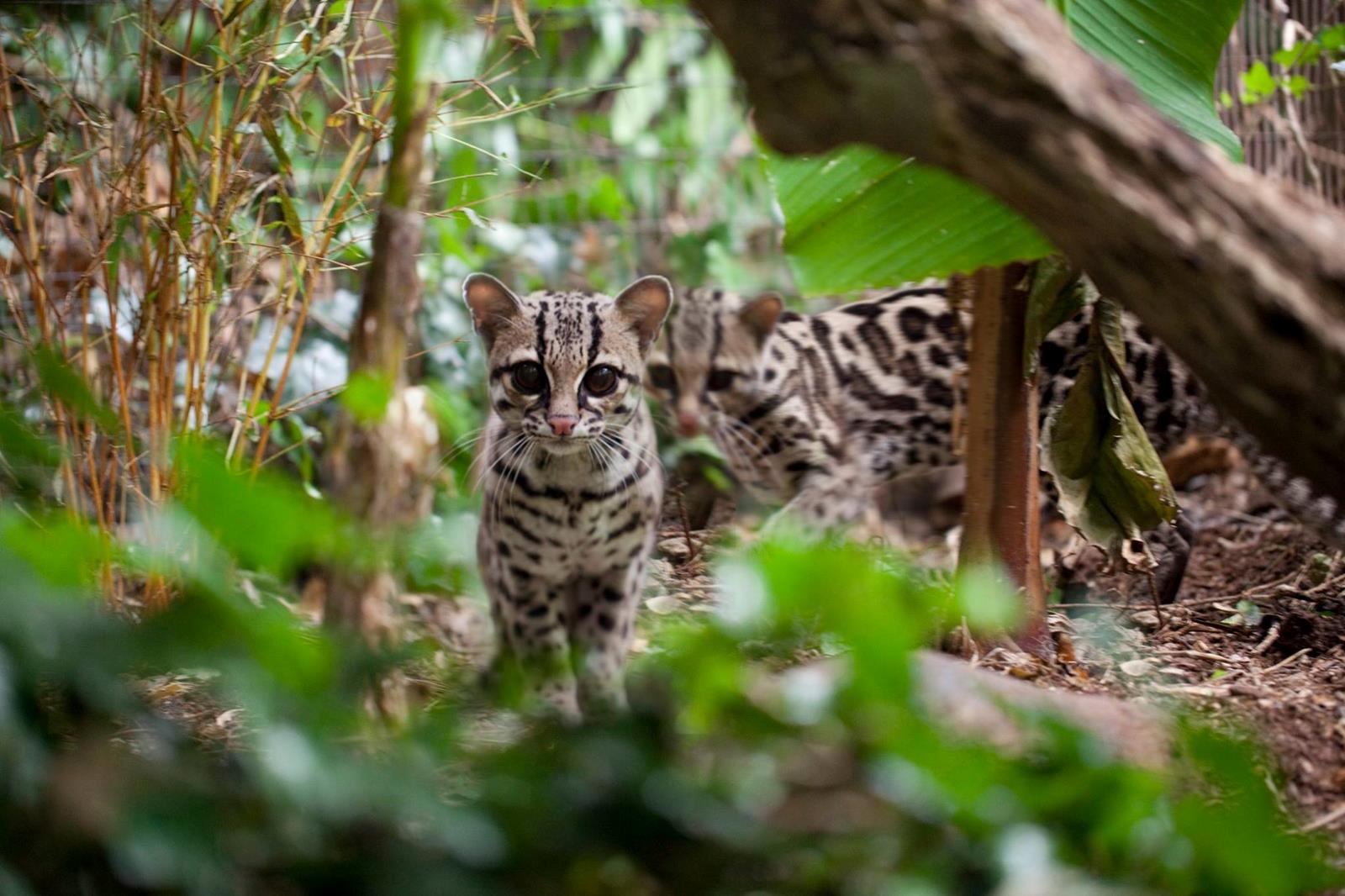 Ness Dr, Shaldon, Teignmouth TQ14 0HP  TEL: 01626 872234
WEBSITE: www.shaldonwildlifetrust.org.uk
---
Buzz Bingo
Large chain bingo centre with electronic gaming and slot machines, plus regular live entertainment.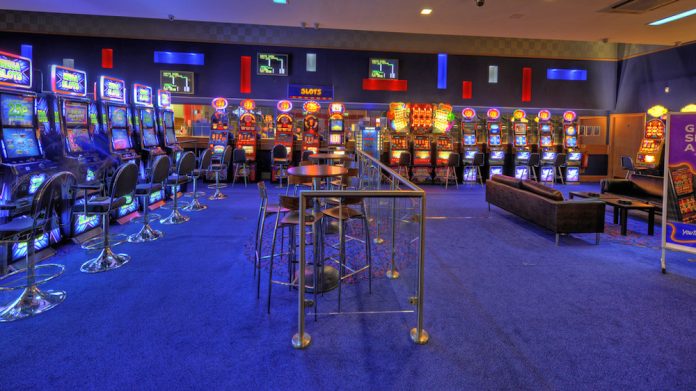 Temperance St, Torquay TQ2 5PU  TEL: 01803 298200
WEBSITE: www.buzzbingo.com/club/torquay.html
---
AMF Bowling
AMF Bowling Torquay is the perfect environment for all ages. Close to the seaside and full to the brim with fun, enjoy bowling with great food and drinks at our centre in Torquay.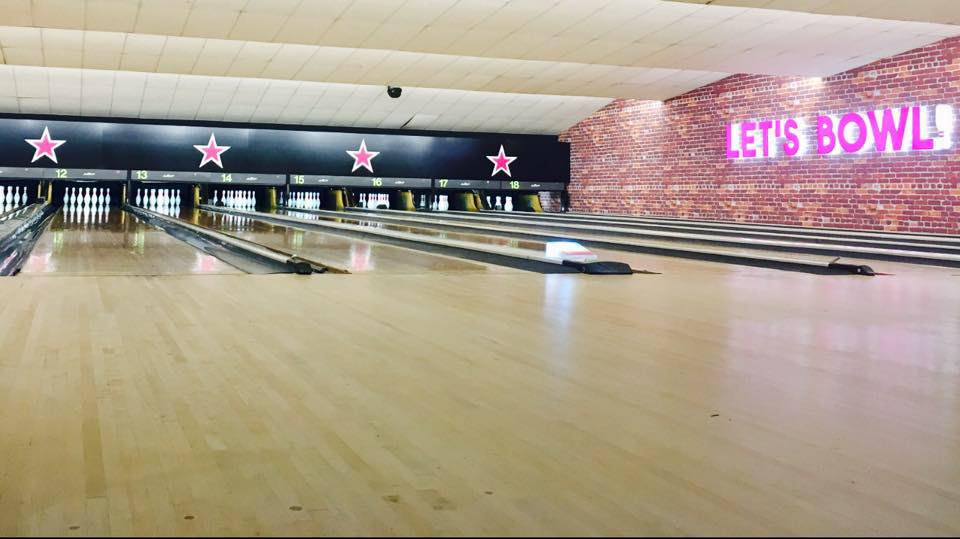 Torwood St, Torquay TQ1 1DZ  TEL: 0844 826 3034
WEBSITE: www.amf-bowling.co.uk/torquay
---
SeaSports Southwest ltd
Seasports Southwest is one of the UK's premier Water Sports Centres, specialising in water based experiences and training courses for beginners through to advanced and instructor level.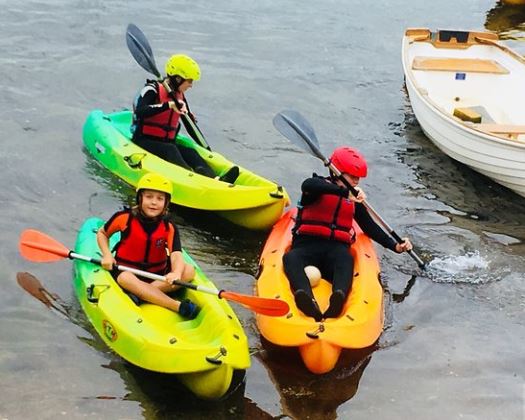 New Quay St, Teignmouth TQ14 8DA  TEL: 01626 772555
WEBSITE: www.seasports-sw.com
---
Goodrington Boating Lakes
The home of pedal power swan boats or motorised bumper boats. If you enjoy a leisurely activity then why not take to the water for a relaxing cruise around the lake in one of our swan boats – unless of course it´s your turn to pedal! Then again, it´s a good way to keep fit. If a splashing time is your preference then our bumper boats are for you. These are the aquatic equivalent of a fairground bumper car, only there´s every chance you´ll get wet! You will have a great time driving the boat around the lake, bumping into others and spinning it round and round – dizziness guaranteed.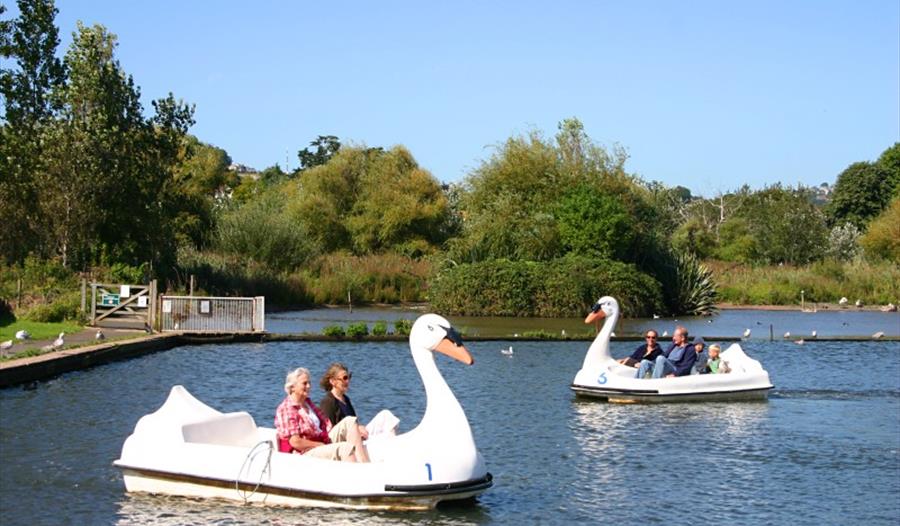 2 Young's Park Road, Paignton TQ4 6BU
TEL: 01803 559559
---
Becky Falls
Voted the most beautiful place in Devon, Becky Falls is much more than just a waterfall. Stunning walks, animal shows, petting zoos and a unique mix of animals and adventure offers a fantastic day out for the whole family!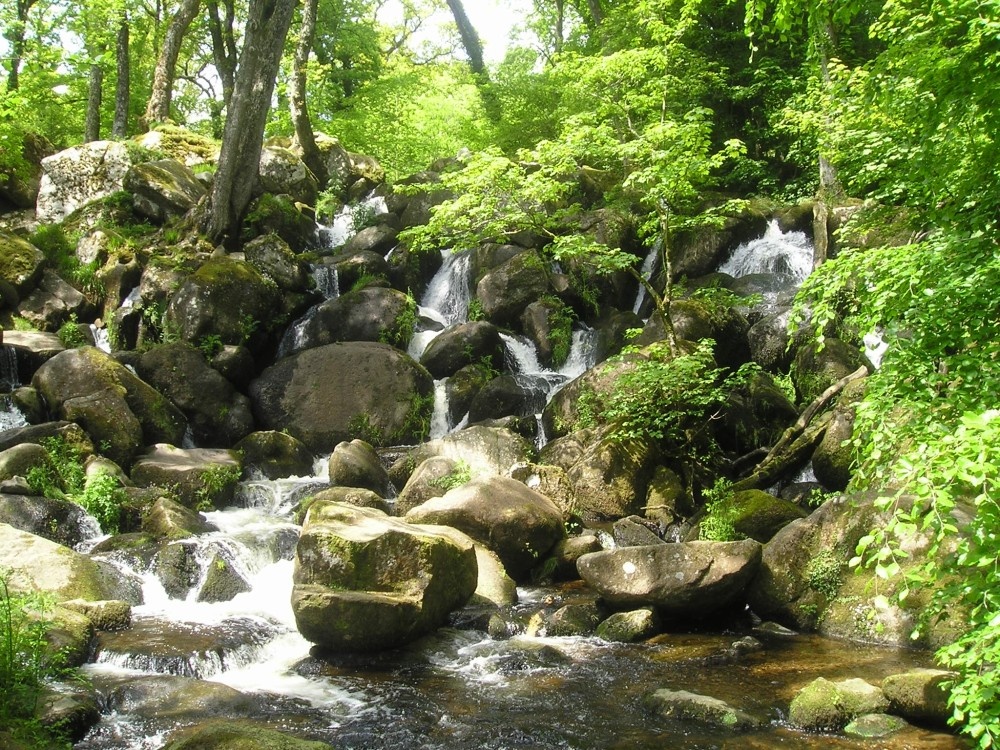 Manaton, Newton Abbot, TQ13 9UG TEL: 01647 221259
WEBSITE; www.beckyfalls.com
---
iBounce Trampoline Park
Open all year round, it's a great indoor activity that provides enjoyment come rain or shine. A real popular attraction offering some exciting facilities. Interlinked trampolines, dodgeball and a giant airbag, now with a newly developed 1.5m launch platform have been a great success.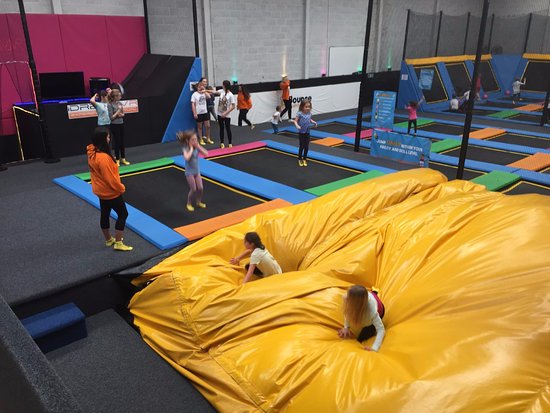 1, Milber Trading Estate, Newton Abbot TQ12 4SG
TEL: 01626 332241
WEBSITE: www.i-bounce.co.uk
---
Torbay Velopark
The circuit is the only outdoor closed road circuit in Devon and Cornwall and can accommodate amateur and professional cycling and a range of other sporting activities.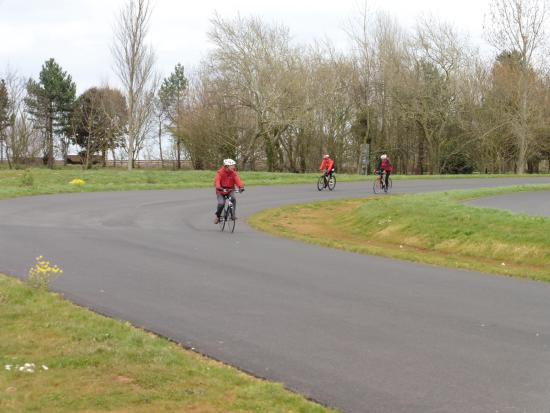 Penwill Way, Paignton TQ4 5JR  TEL: 01803 659711
WEBSITE: www.leisurecentre.com/torbay-leisure-centre
---
The Mare & Foal Sanctuary
With over 20 years' experience as a registered charity, The Mare and Foal Sanctuary rescues, rehabilitates and rehomes horses and ponies in need. Our rehabilitation centre and head office is in Newton Abbot, Devon, and our Visitor Centre is near Totnes, Devon. Currently we have over 300 horses in our care, both at our sites and with loving loan homes.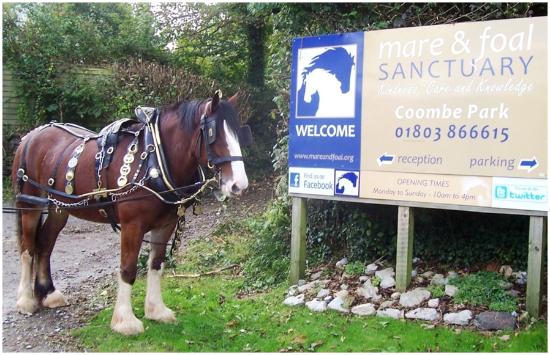 Honeysuckle Farm, Buckland Road, Newton Abbot
TQ12 4SA TEL: 01626 355969
WEBSITE: www.mareandfoal.org/visitor-centre
---
China Blue
Step into our home accessories store and experience the excitement of entering Aladdin's cave.  Visit the Ceramic Studio and make all your creative dreams come true.  Exhausted from all that shopping? Then come and let your hair down and chill out in our deliciously cool and tempting cafe and outdoor patio.  Visit our Seconds and special offers area with genuine discounts on store and designer lines.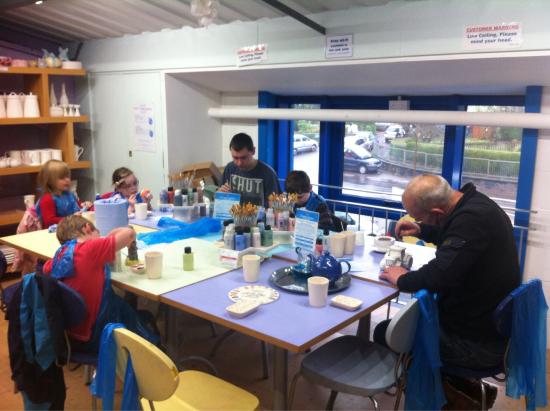 Station Rd, Totnes TQ9 5JR  TEL: 01803 860908
WEBSITE: www.china-blue.co.uk
---
Golden Hind Museum Ship
There's so much to see and explore above and below the five decks of the Golden Hind Museum Ship in Brixham, with many hands on-exhibits, giving visitors of all ages a wonderful insight into life aboard Sir Francis Drake's Tudor galleon.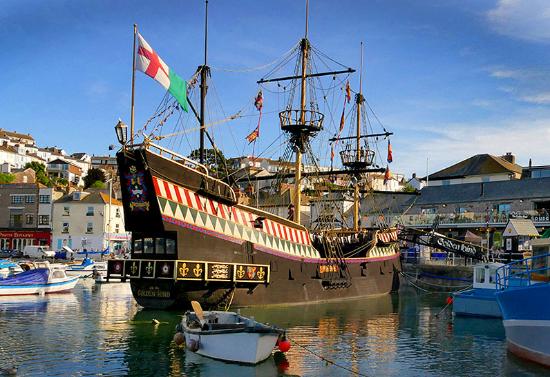 The Quayside, Brixham Harbour, TQ5 8AW, TEL: 01803 856223
WEBSITE: www.goldenhind.co.uk
---
Adrenalin
Adrenalin is the home of trampolining & ninja in Plymouth. The biggest jump zone in Plymouth & the number 1 for ninja challenges in the South West. Activities are available for all ages from Mini Adrenalin sessions for under 5's, Adrenalin Extreme disco nights, jump fitness classes and even spinning, circuits and workouts in our onsite gym!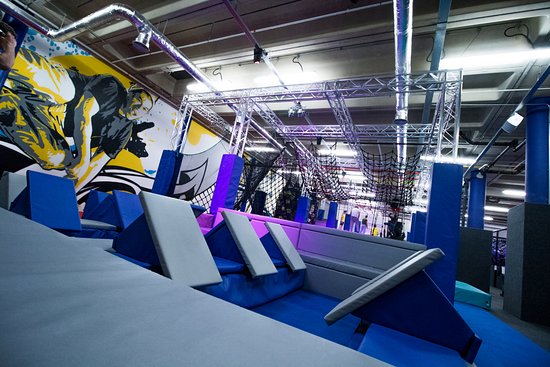 The Ship, 17 Brest Rd, Plymouth PL6 5XN  TEL: 01752 717727
WEBSITE: www.adrenalinleisure.co.uk
---
Powderham Castle
Powderham Castle is the family home of the 18th Earl & Countess of Devon. It was originally built by Sir Philip Courtenay in 1391 and despite undergoing many transformations since surviving the ravages of the civil war in the 17th century, it has remained in the same family. Entertaining guided tours bring the fascinating history to life, you will find them engaging whatever your age. Discover secret doors, stunning architecture and even a haunted landing. We would advise you to allow at least 3 hours for your visit so you can take time to explore the many acres of gardens and grounds. The Walled Garden is home to our friendly Powderham pets, including Tessa the tortoise and Harry the donkey, and is a safe haven for our little visitors. Relax in the peaceful surroundings, from the beautiful Rose Garden, overlooking the deer park and Exe estuary to the Woodland Garden, with its stunning collection of trees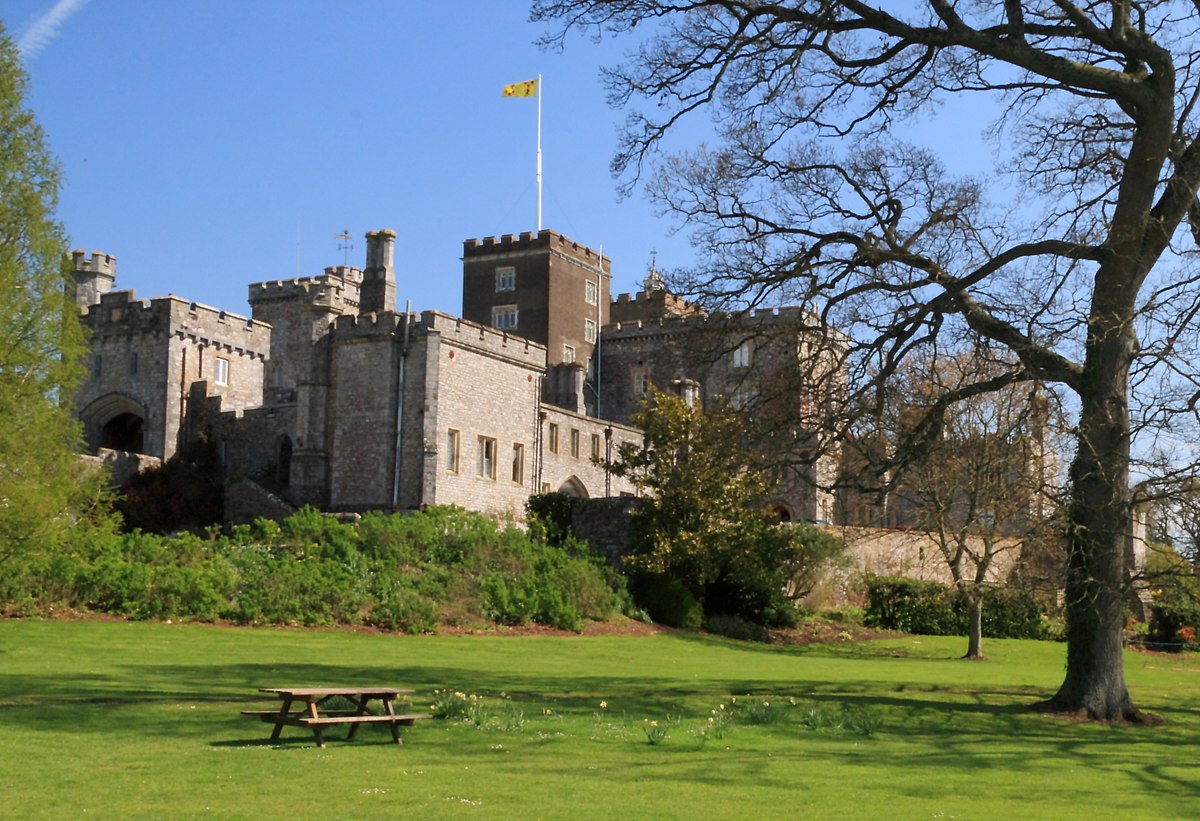 Church Rd, Exeter, EX6 8JQ  TEL: 01626 890243
WEBSITE: www.powderham.co.uk
---
Woodlands Leisure Park
Experience the largest family theme park in the South West. Woodlands offers the best variety of family rides and attractions in the most beautiful setting. Located Set within 100 acre of beautiful Woodland countryside with 11 mammoth Playzones it's truly a day out to remember.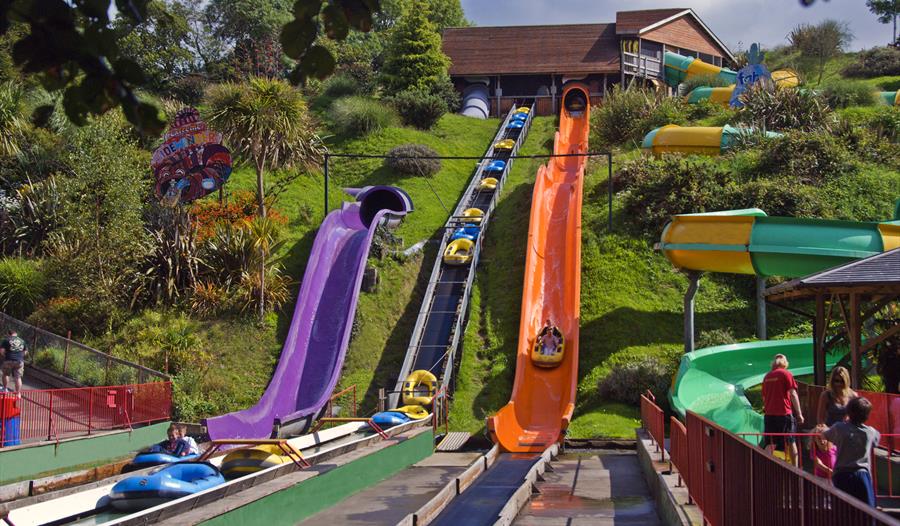 Totnes, TQ9 7DQ  TEL: 01803 712598
WEBSITE: www.woodlandspark.com
---
Go Ape Haldon Forest Park
The classic and original Go Ape experience. We'll brief you for safety before you fly down our zip-wires, leap off our Tarzan Swing and tackle our crossings whilst enjoying some of Britain's most breathtaking scenery.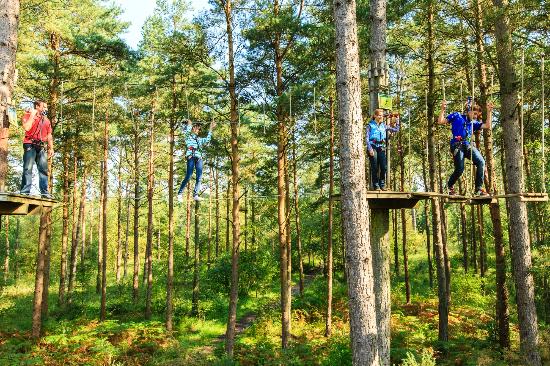 Bullers Hill, Kennford, Exeter EX6 7XR  TEL: 01603 895500
WEBSITE: WWW.goape.co.uk/days-out/south-west/haldon
---
Crealy Great Adventure Park
Voted 'Family attraction of the year' Crealy Theme Park & Resort is the Southwest's No.1 Family day out. Complete with wild rides, masses of indoor play areas, live shows, and the friendliest animals. And for those rainy days we have over 75,000 sq. Feet of indoor play to explore, including the Buddy Bear's Kingdom and the new exciting play frames. All in all, over 60 amazing attractions in more than 100 fun filled acres of Devon countryside. Crealy Theme Park & Resort – The Southwest's No.1 Family day out!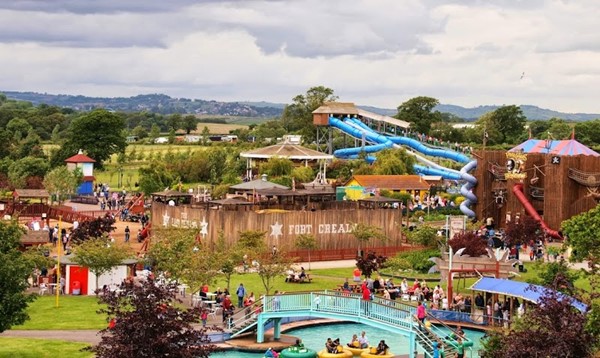 Sidmouth Rd, Clyst St Mary, Exeter EX5 1DR
TEL: 01395 233200
WEBSITE: www.crealy.co.uk
---
Wildwood Escot
Wildwood Escot is known as the Natural Place for good reason. In the 220 acres of parkland, threatened native species such as the iconic red squirrel and the secretive water vole have found sanctuary in surroundings steeped in history and filled with beautiful plants and champion trees. Meet Wildwood Escot's wolves, lynx, family of otters, stunning birds of prey and other amazing animals. There are woodlands to explore, wetlands to navigate, a maze to solve and so much more.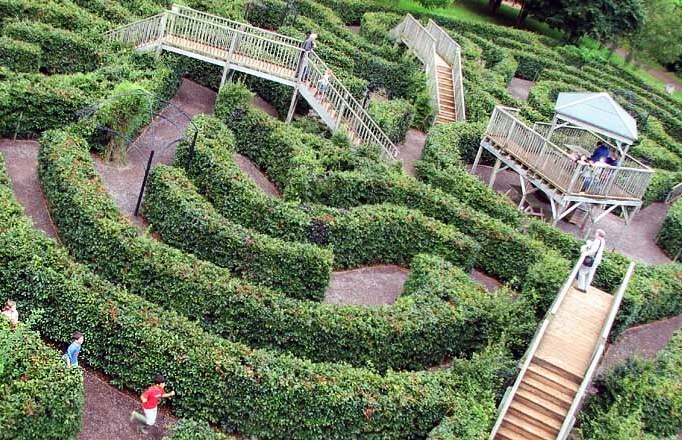 Escot Park, Ottery St Mary, Devon, EX11 1LU Tel: 01404 822188
WEBSITE: www.wildwoodescot.org
---
Royal Albert Memorial Museum & Art Gallery
Exeter's world-class museum has stunning displays and galleries, fabulous exhibitions and modern amenities. The displays reveal Devon and Exeter's rich history and global connections. Exotic animals, birds and insects delight children and the world cultures galleries display stunning items from all over the world.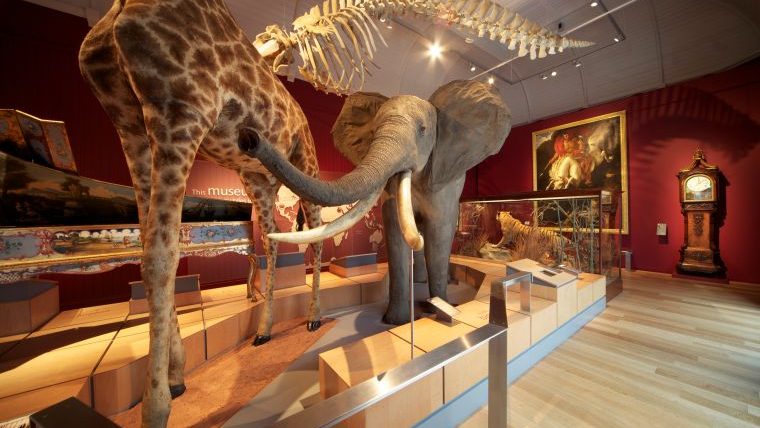 Queen St, Exeter EX4 3RX  TEL: 01392 265858
WEBSITE: www.rammuseum.org.uk
---
Morwellham Quay
Morwellham is an award-winning attraction consisting of a working village, mine and craft centre. Travel on the mine train underground into the copper mine to see how copper was mined. There are many interactive and hands on activities including, Chocolate Experience, Victorian Bakery, Pottery, Blacksmith, Rope Making, Panning for Gold, Victorian School, Dress like Victorians, Children's Play Areas, Brewery and Meet the Animals. Discover this lost world with the help of our interactive living history team, a highlight of which is the unique narrow-gauge Mine Railway, travel by train along the banks of the River Tamar before venturing deep underground in the George & Charlotte copper mine, experience the harsh working conditions of Victorian miners.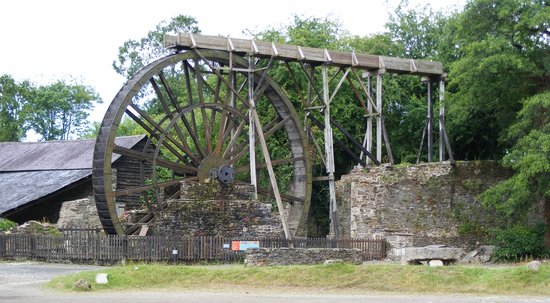 Morwellham, Tavistock PL19 8JL  TEL: 01822 832766
WEBSITE: www.morwellham-quay.co.uk
---
National Marine Aquarium
Visit the UK's largest Aquarium and be amazed by our fascinating underwater world and how we all play a part in conserving it. Your journey will take you across the world's oceans, from the shores of Plymouth to the coral reefs of the tropics. We have over 70 sharks from more than ten different species. The sharks on display range in size from the small catfish to the large Sand Tiger Sharks.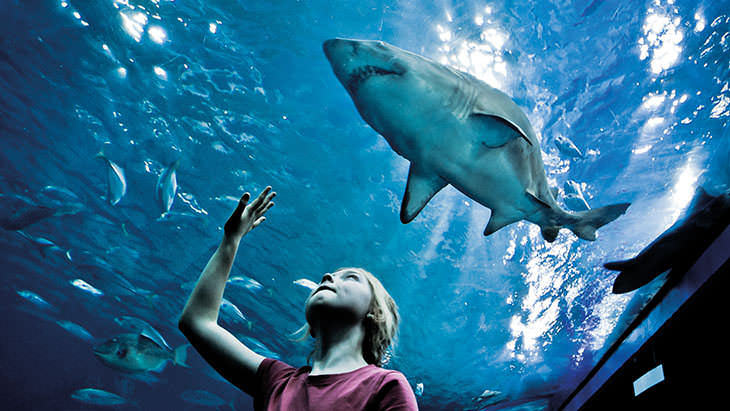 Plymouth, PL4 0LF  TEL: 0844 893 7938
WEBSITE: www.national-aquarium.co.uk
---
River Dart Country Park
Located in the Dartmoor National Park the River Dart Country Park has an award winning campsite and is open daily from Easter to the end of September for fun and adventurous holidays and days out for families.Set in 90 acres, with lakes, parkland and woods with the majestic River Dart flowing through the Park it is the ideal place to stay or visit. Children can run and play on our Pirate Ship lake and Adventure Playgrounds and our on-site facilities cater for everyone.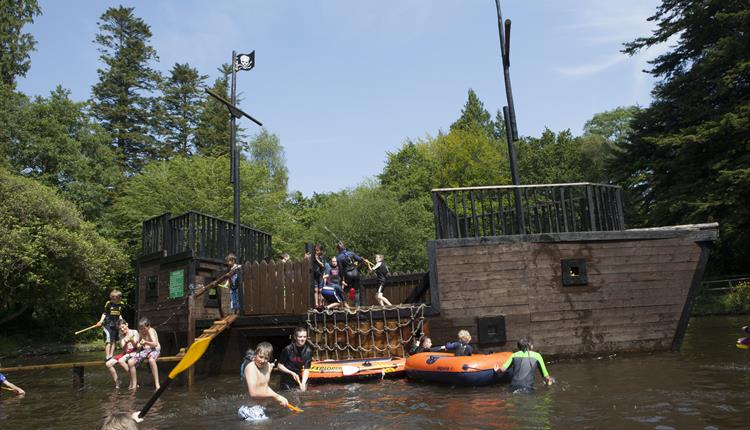 Ashburton, Devon , TQ13 7NP  TEL: 01364 652511
WEBSITE: www.riverdart.co.uk
---
Churston Golf Club
We doubt you will find a golf course in the South West in a more idyllic location or in a better condition then Churston. It sits proudly overlooking Torbay running east to west from Churston to Brixham. Established in the late 1800's, Churston endeavours to uphold the best traditions of golf yet still meet the needs of members and discerning visitors.
Churston Golf Practice Facilities
We have two practice putting greens, two chipping areas, four outside nets, an indoor golf simulation system, and a full driving range.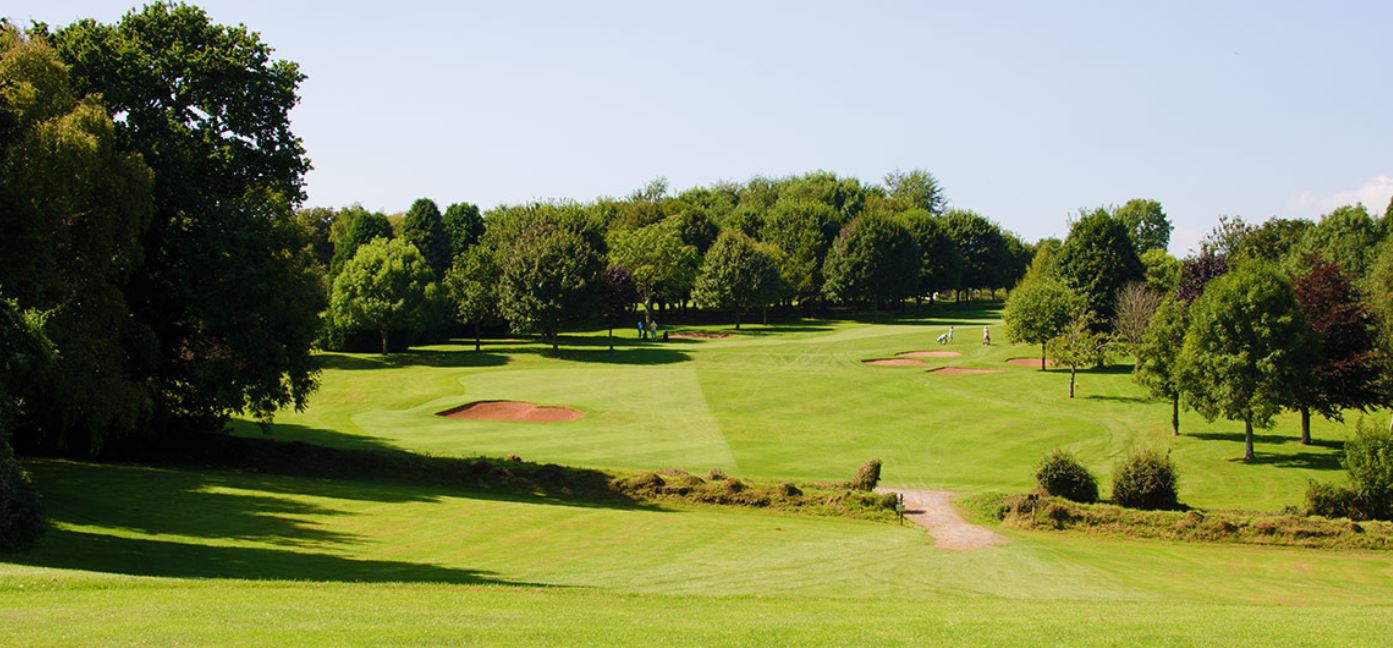 Dartmouth Rd, Galmpton, Brixham TQ5 0LA   Tel: 01803 842751
Website: www.churstongolf.com