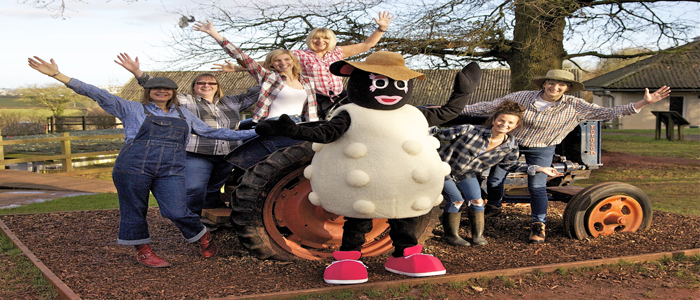 Registration for Rowcroft's massively popular ladies-only fundraising event The Rowcroft Sleep Walk, taking place on Saturday 7 July, is now open!
What's on South West readers can sign up for stacks of fun at this year's 'Fun on the Farm'-themed event for the discounted price of £12 per adult and £8 per child using code WOSW18 at www.rowcroftsleepwalk.org.uk until Saturday 31 March.
The seventh Rowcroft Sleep Walk promises to be baa-rilliant fun as thousands of ladies are invited to complete their choice of five or ten mile routes and help raise vital funds for local families living with life-limiting illnesses.
Daniel Robson, Rowcroft's Events Manager, said: "Last year our fabulous Sleep Walkers managed to raise £141,000 for local families living with life-limiting illnesses, taking the total amount raised by this incredibly popular event to more than £1,200,000!
"This amazing amount is of huge value to Rowcroft Hospice. Over the last year it has helped to fund care for 1,970 patients and thousands more of their family and friends in South Devon; enabling people facing the hardest days imaginable to share laughs, tears and make precious memories with the people they love."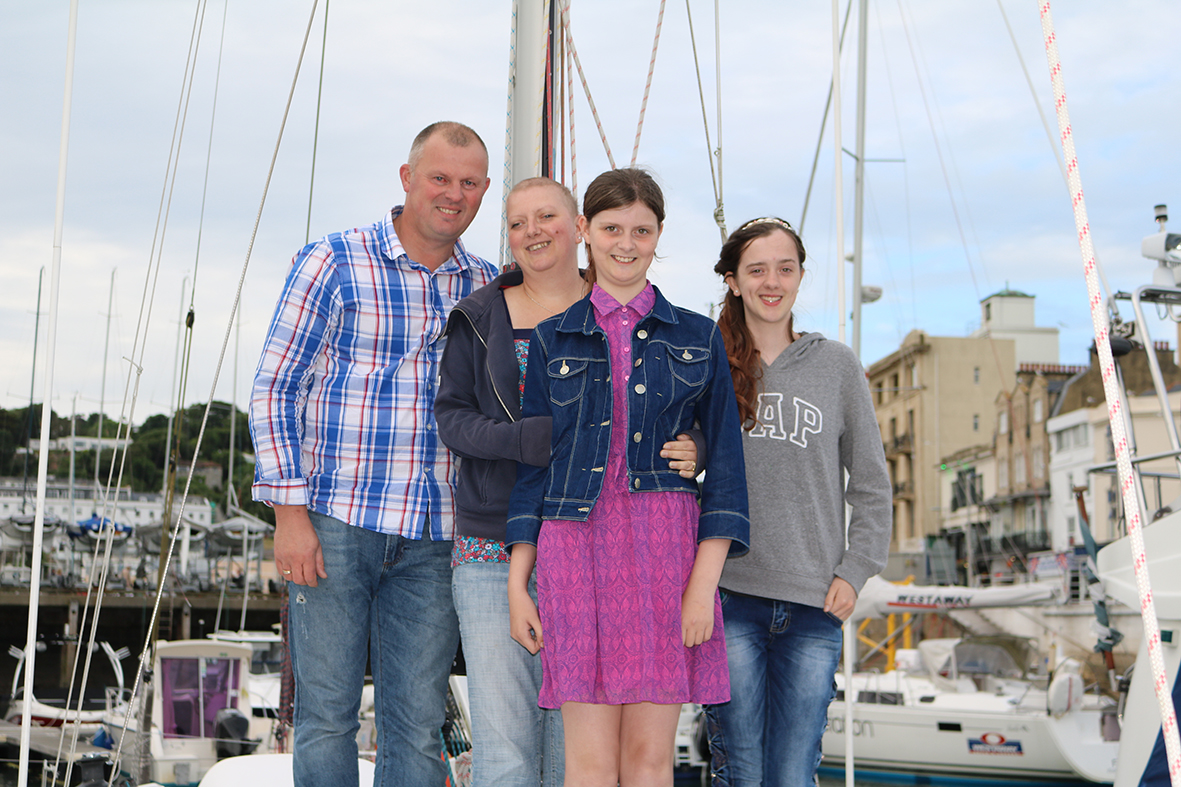 Abi and Poppy Jones's Mum, Faye, was looked after by Rowcroft from 2016 to 2017.
The sisters took part in The Rowcroft Sleep Walk last year and are now encouraging others to sign up and help raise vital funds for the hospice.
They said: "Rowcroft looked after our Mum and helped us enjoy time together as a family, the nurses were all wonderful – we could never have known that during the worst times of our life we'd be able to find the best people.
"Sign up for The Rowcroft Sleep Walk and you'll be helping this amazing place to support local people with life-limiting illnesses, while having your own unforgettable experience. Every step will help a family in need – thank you!"
This year's Sleep Walk starts and finishes at Torbay Leisure Centre and all those who sign up will be allocated a start time of either 7.30, 8, 8.30 or 9pm – perfect for catching a beautiful view of the sunset over the Bay and kicking off South Devon's biggest girls' night out!
Daniel explained: "The Rowcroft Sleep Walk really is one of the best nights of the year; the atmosphere buzzes as families, groups of friends and colleagues get together to share laughs and make memories as they complete their walks. It really is a fantastic event and we hope to see you there!"
Registration is open to all ladies and little ladies over eight-years-old, regardless of their fitness levels, and men are also welcome to join in the fun by volunteering at the event.
Daniel added: "We are on the hunt for willing men and women to help with the smooth running of the Rowcroft Sleep Walk by volunteering their time, and ask that anyone interested in being a part of this truly special and memorable night please get in touch by emailing events@rowcroft-hospice.org.uk or calling 01803 217 416."
Places for The Rowcroft Sleep Walk 2018 are expected to fill quickly – so sign up today using code WOSW18 at www.rowcroftsleepwalk.org.uk.