'LIVE IN THE CITY OF ANGELS'
ALBUM CAPTURES THE BAND AT THE HEIGHT OF THEIR LIVE POWERS
ON THEIR BIGGEST EVER NORTH AMERICAN TOUR
 On 4th October, BMG will release LIVE IN THE CITY OF ANGELS, an album that captures Simple Minds live on their most recent tour.
Following the huge acclaim of 2018's Walk Between Worlds album ("The band's best album in decades,"  Album Of The Week – The Sunday Times), continuing their recent spectacular renaissance (while also building on their reputation as one of the world's great live acts), last autumn Simple Minds travelled to North America to undertake their first coast to coast tour in over two decades. Taking in 31 cities, both critics and fans unanimously agreed that it was the band's most successful US tour to date.
Referencing their first live album – 1987's Live In The City Of Lights – this new live collection finds Simple Minds more than 30 years later scaling the heights of those dizzy days again, selling more tickets year by year as each new generation discovers the phenomenal live power of the band.
Simple Minds were greeted by an excitement Stateside they'd not experienced since their imperial phase in the mid-1980s. Nowhere was this passion captured better than on a recording of their performance at the Orpheum Theatre, Los Angeles on 24th October 2018 – 24 of the new album's live tracks were performed that night. Glittering Prize was recorded at The Fillmore, Miami Beach on 8th November 2018 whilst the deluxe CD's bonus tracks were recorded at various soundchecks and rehearsals.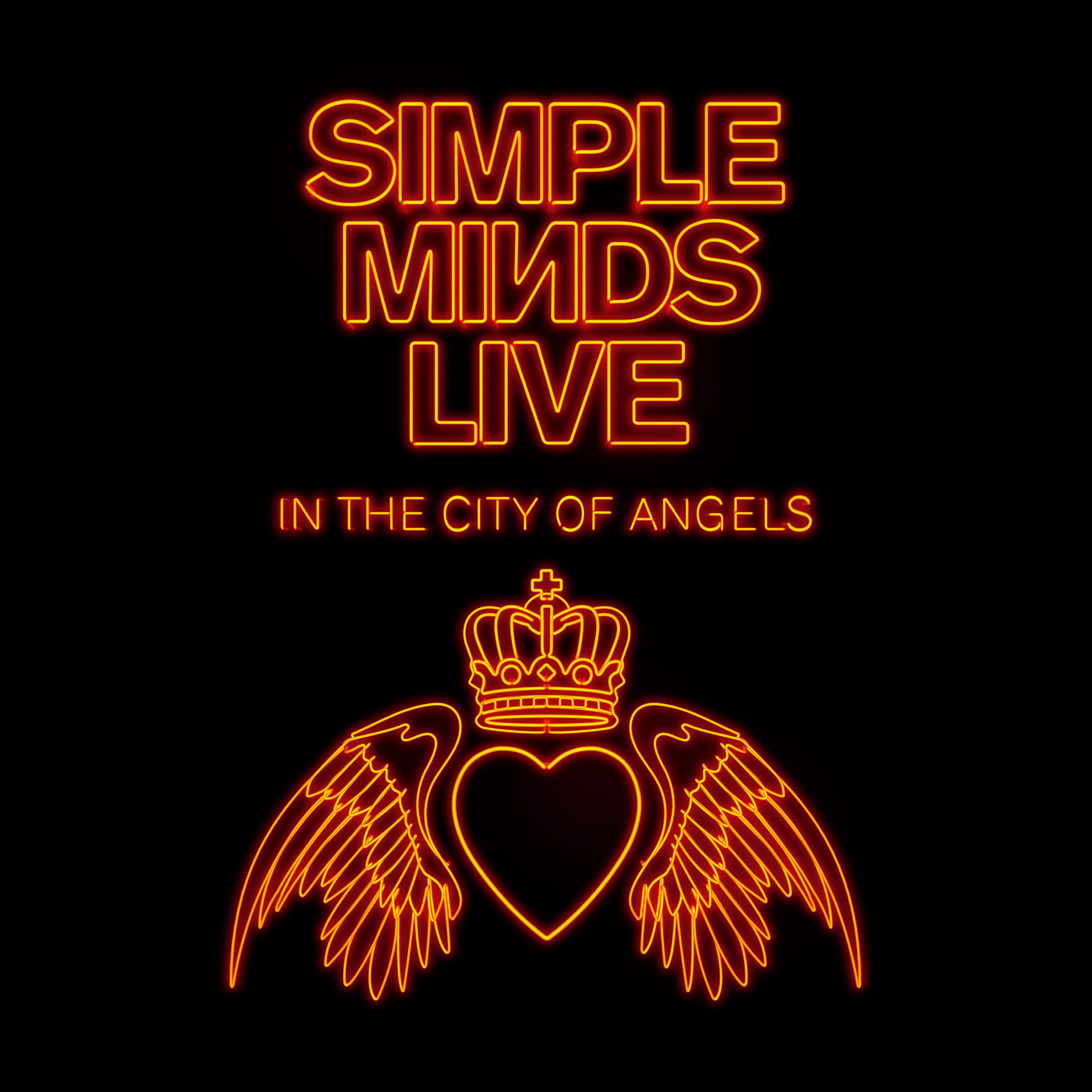 The resulting album, LIVE IN THE CITY OF ANGELS, is a 40-song collection, spanning one of the most diverse catalogues of, to date, a 40-year career. Simple Minds' live prowess, incredible musicianship, led by the band's exceptional and iconic guitarist Charlie Burchill, and the soulfulness of frontman Jim Kerr's voice – which has matured into a powerful instrument in its own right – delivers a set that proves why Simple Minds are still a vital and relevant band.
In a career-spanning set, it features songs from the band's 1980 album Empires And Dance right through to last year's Walk Between Worlds set. Beginning with that album's The Signal And The Noise, followed by Waterfront, Love Song, Let There Be Love and Up On The Catwalk – the first five songs alone are a reminder as to why Simple Minds are one of the greatest bands of their generation.
Elsewhere the new album includes gems from their classic New Gold Dream (81-82-83-84) album, Sons and Fascination, Sparkle In The Rain, 1985's colossus Don't You Forget About Me, as well as Alive And Kicking and Sanctify Yourself from that year's UK No.1 & US Top 10 album Once Upon A Time, right up to 2015's Big Music (which Mojo magazine declared "their best album in 30 years") and last year's Walk Between Worlds (a UK Top 5 album).
LIVE IN THE CITY OF ANGELS is a must-have collection for any self-respecting Simple Minds fan and a perfect reminder of the band's enduring talent and live appeal.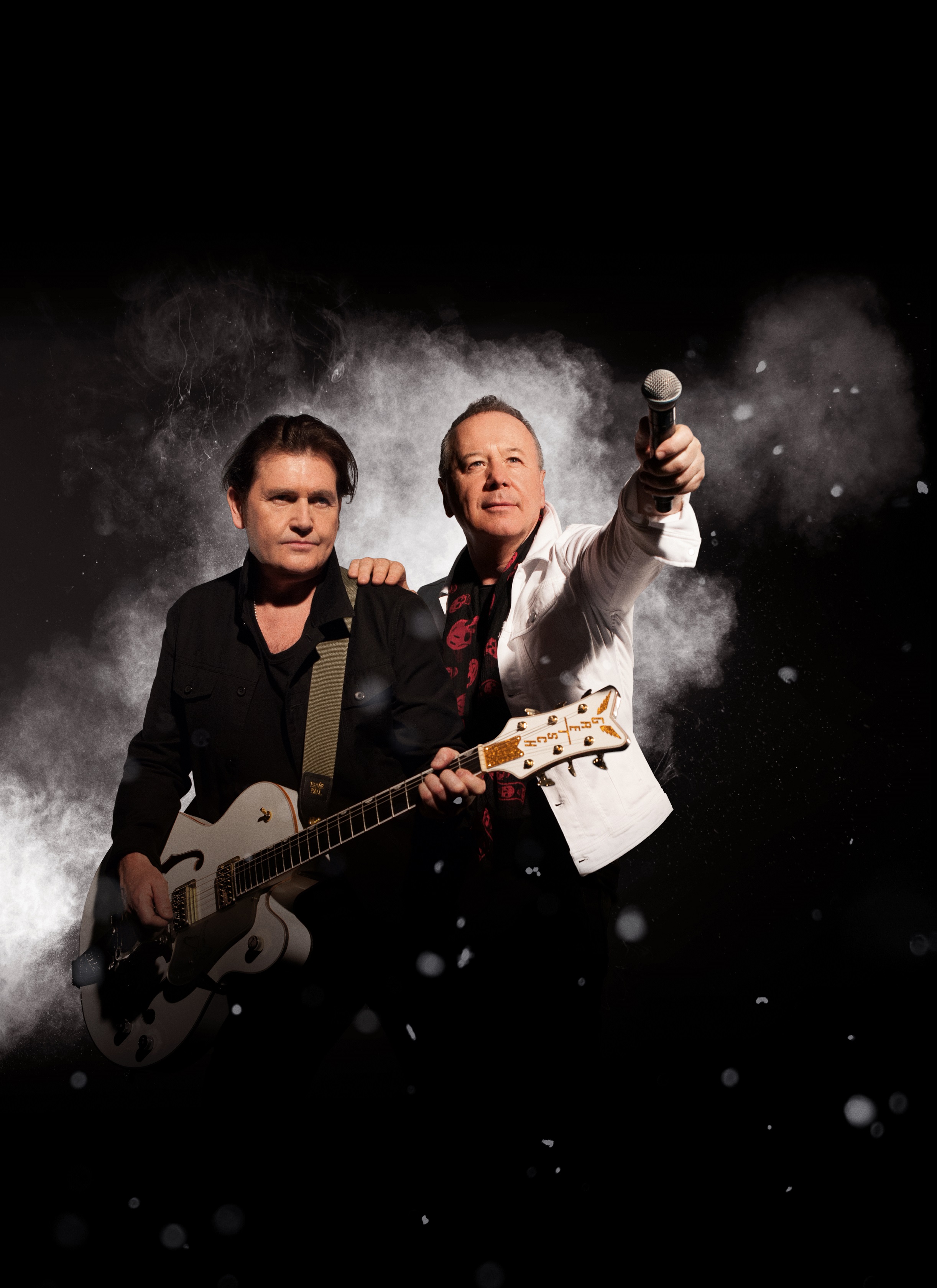 LIVE IN THE CITY OF ANGELS will be available on deluxe CD (4xCDs in a hardback book), standard 2xCD and vinyl, digital download and stream. The deluxe CD and digital formats will feature 40 songs; the standard CD and vinyl will feature 25 songs.
The Signal And The Noise
Waterfront                                                         
Love Song
Let There Be Love
Up On The Catwalk
Sense Of Discovery
Glittering Prize
Promised You A Miracle
The American
Hunter And The Hunted
Stand By Love
Dirty Old Town
Themes For Great Cities
She's A River
Walk Between Worlds
Hypnotised
Someone Somewhere In Summertime
See The Lights
All The Things She Said
Dolphins
Don't You (Forget About Me)
New Gold Dream (81-82-83-84)
Once Upon A Time
Alive And Kicking
Sanctify Yourself
BONUS TRACKS (DELUXE CD AND DIGITAL DOWNLOADS)
Book Of Brilliant Things
Let The Day Begin (cover of The Call's 1989 song, which Simple Minds first covered on Big Music)
Honest Town
Midnight Walking
Barrowland Star
Big Music
Blindfolded
Celebrate
In Dreams
I Travel
Speed Your Love To Me
Stars Will Lead The Way
Summer
The Cross (written by Prince)
Big Sleep
As they turn 40, Simple Minds legacy is something to be proud of as their story continues to evolve.