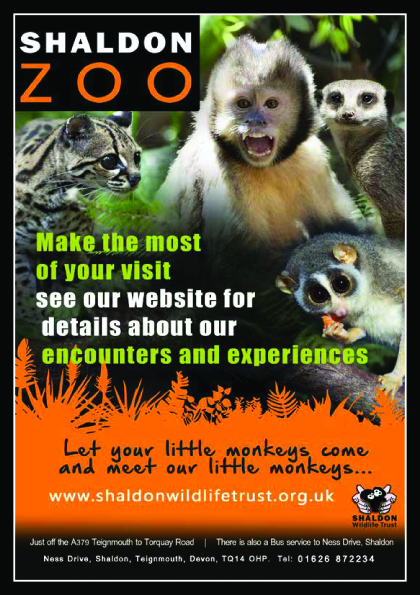 Booking is advisable however you can turn up on the day subject to availability.
All previous safety measures such as timed tickets,  hand sanitisers around site and a one way route will remain in place, more details on them can be found here – www.shaldonwildlifetrust.org.uk/visit-us
We cant wait to see you all soon!
If you have pre-booked tickets please email us and we'll sort out the booking for you.
Please note we will be Closed on Christmas & Boxing Day
Please check our Facebook page for up to date information

Shaldon Zoo, Ness Dr, Shaldon, Teignmouth, TQ14 0HP
Phone: 01626 872234