The Babbacombe Theatre in Torquay are looking for talented young people who have a strong sense of performance, who aspire to join the venues show cast for 2024 season, to attend an audition at the theatre on Sunday 19th November.
The production team will be looking for junior children who can sing well and dance too, as well as senior female dancers who are strong in all aspects of dance, including Ballet, Modern, Jazz & tap.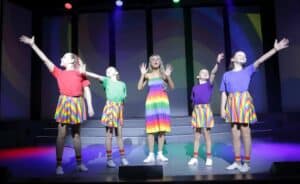 The junior dance auditions will start at 10.30am (doors open 10.00am). The minimum age is 6 and whilst there is no maximum age, there is a strict maximum height of 4ft 9ins (144.5cm's). The show will feature 4 teams of children, who will alternate performances throughout the year from February 20th – October 16th. There will be up to 18 performance dates per team on either a Tuesday or Wednesday evening. Children with other commitments, including holidays, can be accommodated. It is suggested you arrive at the audition with the dates you know your child will be unavailable, so once the selection process has been done, the children's performance schedule can be worked to accommodate any unavailable dates.
All the children will need to sing first, and the production team are providing the backing track for the song, Naughty. They will also receive a copy of the lyrics and the original track for reference. After the junior's vocal audition, the choreographer will teach a short routine, that the children will be asked to perform in groups, so please be dressed to dance and bring jazz shoes or trainers.
For the senior dancer's audition, the producer is looking for girls aged 15+, all must have a strong standard in all aspects of dance. Ballet and jazz shoes/trainers will be needed for this audition. Routines will be set in commercial dance and lyrical ballet. The girls should all be between 5ft 3ins (160cms) – 5ft 10ins (178cms). It's worth noting the seniors are not required to sing. Dancers will need to be at the venue for
11.30am.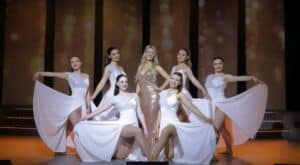 Everyone that wishes to audition will need to fill in a registration form and the seniors are required to register their attendance prior to the audition date. All the paperwork is available from the Box Office, or it can be emailed on request. Alternatively, all the paperwork and the tracks can be downloaded from the venues NEWS PAGE on the website.
All successful candidates would need to be available for all the rehearsal dates, note some will fall during school terms. All show dates and the rehearsal schedules are included with the registration forms. Seniors, in full time education will need to
CHECK prior to audition they'd get authorised absences for the rehearsal period.
Anyone wanting to make enquiries or apply for the tracks and lyrics for the junior audition please contact Sharon Waring via email: sharon@matpro-show.biz
Otherwise, to download everything required to proceed go to www.babbacombe-theatre.com/news