We are now open from 10am serving breakfast and lunch from 12noon.
You can sit inside or on our terrace and enjoy the view!
You will now be able to use our terraced area for a coffee/other beverage/ food with our lovely view!
Or alternatively you can book a table inside.
We have decided to keep to 2metres distancing inside so have removed over half our tables and chairs! As we now have limited seats inside, we would highly recommend booking, even if you just fancy a coffee. Outside remains first come first served.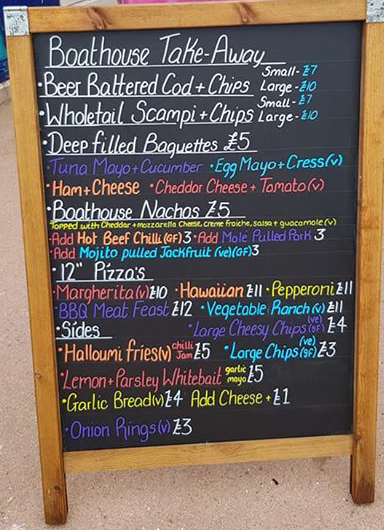 We will still be offering takeaway if you are spending the day on the beach.
It's the same boathouse but different.
We've adhered to all government guildlines on our side, so we also ask you to play your part too. Regular hand washing and keeping your social distance.
Keep your social distance, wash your hands and keep safe.
Be patient, be kind and enjoy!