Twilight Sketching
28th November and 12th December
4pm-6pm
No need to pre-book
Free session, just bring your own sketch pad and pencils and take inspiration from the museum displays.

Saturday 3rd December
10:30am-12:30pm
Victorian Christmas Toys
Take inspiration from the homemade toys of the Victorian period and create your own peg doll!
Tickets for the Museum: Make and Create workshops are available through the museum website: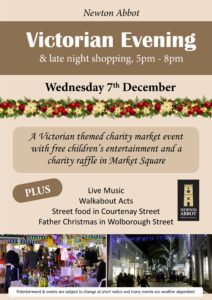 Victorian Evening,
7th December
5pm-8pm
The museum will have a stall at the Newton Abbot Victorian Evening.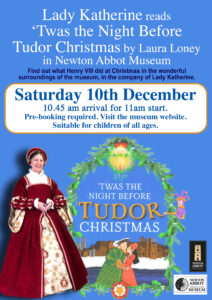 Festive children's reading 
''Twas the night before Tudor Christmas',
Saturday 10th December,
10:45am arrival for an 11am start
Come on down to Newton Abbot Museum for a Tudor inspired festive reading. Join Rosemary Griggs dressed as Tudor Lady Katherine as she reads' the retelling of the classic story 'Twas the night before Tudor Christmas by Laura Loney in front of the Tudor wooden fire surround.
Free, pre-booking recommended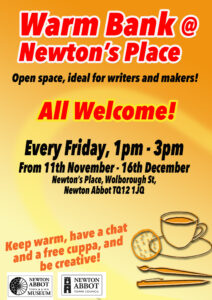 Warm Bank
2nd, 9th and 16th December,
1pm-3pm
No need to pre-book
There is plenty of inspiration for creative writing or art activities (or bring your own project to work on).